We Live For Crab Lollipops And Unlimited Solkadi At Chaitanya Restaurant In Dadar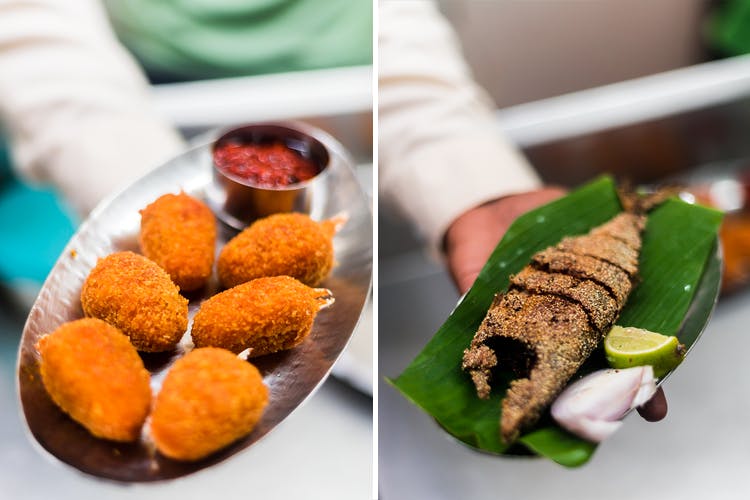 Shortcut
Chaitanya, a restaurant in Dadar West, is a great place to go for affordable and fresh seafood.
Chow Down
It's found near the Siddhivinayak temple. I love their seafood, especially the crab lollipop, which is crunchy and not too oily. It's also a very budget-friendly place, with a meal for two rarely exceeding INR 700. They have two menu cards, a normal one and one that explains their signature dishes and their preparation in detail.
The food served here is authentic Konkani. You must try the surmai thali and prawns thali with bombil fry. They serve unlimited solkadi, rice and fish curry as well.
So, We're Saying...
Parking is an issue as it's small joint, so head here, but use public transport if possible.
Comments