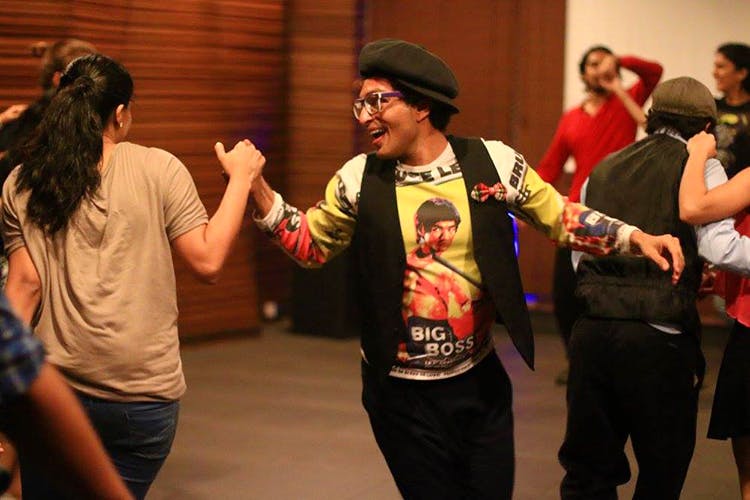 Say No To Boring Dates: Dancing Nights To Hit Up With Your Partner
We believe that dancing makes anything better: a bad date tolerable, and a good one, amazing. In the best interest of your romantic life, we have put together a few of the best social dancing nights in the city, where you and your partner can go, take a try at dancing, and if nothing else, just let loose and have fun.
Boomerang Tuesdays At Raasta
Every Tuesday night, Raasta, Khar's chill hangout spot heats up to the rhythms of Bachata. Bachata, a Latin style of music that's believed to originate in the Dominican Republic, is popular the world over. Known for its sensual beats, this social dance style is a great way to connect with your partner, and also try something different and fun!
Spicy Latin Tuesdays At Escobar By DanceCentral
Every Tuesday night our this celeb hangout gets taken over by the strains of Latin music. You'll get to watch talented performers taking over the dance floor, as well as grabbing your partner by the hand and trying out some of those dance moves for yourself. It's a bit of social dancing, mixed in with Latin styles like Bachata, Salsa, Mambo, plus Jive, Kizomba and more. Organised by DanceCentral, these events are free entry and doors open at 9p. We suggest you dress up for a night out here.
Latin Twist Socials At Fun Republic Social
Every Wednesday night, the Fun Republic Social comes alive to the sounds of Latin music as Latin Twist, an organisation run by dancer-DJ duo Mary Lobo and Derek Spencer set up their social dancing evenings. Catch performances, workshops, and also dust off your dancing shoes and connect with your partner on the dance floor here. Entry is free.

Lindy Hop Swing
Transport yourself and your date back to the era of classic New York style dates, with a night of social dancing. Organised by Lindy Hop in Mumbai, an organisation that supports and encourages interaction and learning between dancers of the style, these social events happen every Sunday at different venues around the city. You'll find all the most recent updates on where and when the next social is being held on their socials.
Comments