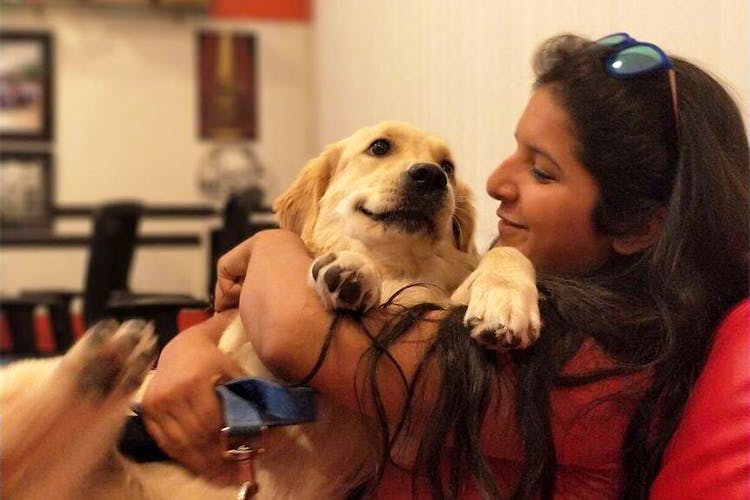 Can{ine} You Believe It? Call Puppies And Dogs To Your Home Or Office With This New Service
Shortcut
If you adore dogs and would love to be in the company of them at work or home, here's a piece of good news for you. Mumbai is soon getting 'Fur Ball Story', a company that brings therapy dogs to your home or office.
Woof Woof
Fur Ball Story began when a team of committed animal-lovers in Delhi realised that nothing takes stress away like the presence of a happy dog around. They got on board a few furry cuties and trained them to be therapy dogs who visit people at their homes or even office spaces. Their main aim is to promote stress management through pet therapy, because licks and cuddles > Freudian theories. How does it work? The Fur Ball Story sitters and the dogs come over to your home or office space for two hours on a day between Tuesday and Thursday. The charges vary upon the location, and the distance from the Fur Ball Story home, which will be based in Kandivali. Minimum charges are INR 2000 for 2 hours. There are three dogs who are coming to Mumbai soon – Angel, a year-old golden retriever, Muffin, a 9-month-old labrador, and Cocoa, a 11-month-old shih tzu.
So, We're Saying...
We cannot wait to make our office the happiest place ever by calling these cuties over. We know, we know you cannot wait either. We will keep you in the loop the second they arrive in Mumbai.
#LBBTip
These lovely doggies will also be greeting travellers at the International Airport in Mumbai from Friday–Sunday between 7pm–1am.
More Information
Fur Ball Story
Nearest Metro Station: HUDA CITY CENTRE
Comments