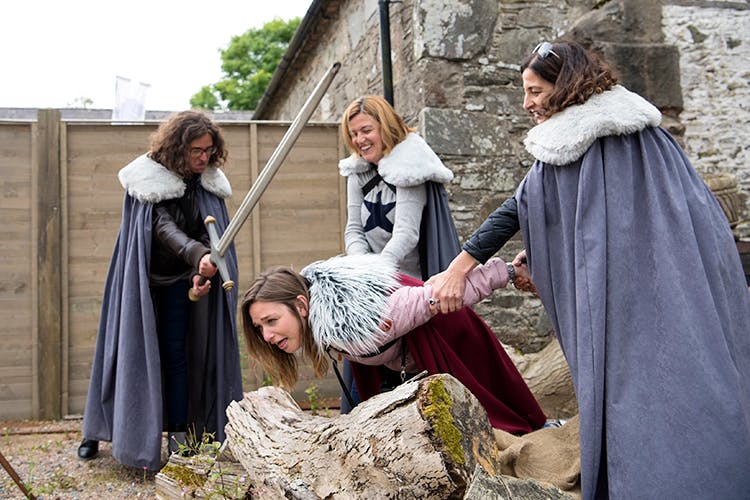 Brace Yourselves! This Travel Company Is Curating Game Of Thrones Inspired Tour Packages
Game Of Thrones' final season is here, making all the GOT fans excited and emotional at the same time. The best part? This fantasy drama series has real-world locations and you can witness them all with Veena World's Game of Thrones inspired tours. King's Landing to Winterfell, they have carefully curated these epic locations to fulfil your (GOT) fantasies.

Croatia
Croatia has been on every traveller's bucket list for its stunning beaches and the famous city of Dubrovnik and Split where Game Of Throne's Kings Landing has been shot. Dubrovnik's stone walls, dramatic cliffs and spectacular views make it the perfect seat for the King(s) of Westeros. This 8-day trip includes a Dubrovnik city walk tour and Split city tour showcasing UNESCO-listed Diocletian's Palace and many more Insta-worthy locations. Check out all Croatia tour packages and itinerary!

Ireland
Here's your ultimate chance to relive and experience Game of Thrones inspired Ireland tour from Belfast, and witness the landscapes of Winterfell, Riverrun and Robb's Camp. To give more context, you can visit multiple locations in 6 days such as the legendary 12th century castle where Robb Stark was proclaimed King of the North, followed by the 19th century castle that became Riverrun. Walk around in the iconic grounds of Winterfell a.k.a. House Stark's ancestral home. Don't forget to pay your respects at Saint Patrick's grave before visiting the forest where the Starks' direwolves were found. Know all about the Ireland tour packages here.
Iceland
This 7-day Iceland trip will take you through all the magical and mystical locations of Iceland where some of the most iconic shots were taken. Your trip will include Lake Myvatn where the North of Wall was filmed. Your next stop would be the breathtaking Waterfall of the Gods, Godafoss, where (luckily) you won't find any White Walker (phew!) They also have a stunning man-made ice cave tour which may not be a GOT location but trust us when we say it's worth all your time and money! Let's just say Iceland is a place where both fire & ice co-exist. Love it? Get all the information about the itinerary and cost here.

Pro-Tip
These gorgeous destinations are too good to be true! If you're not a GOT fan, which is completely okay, these outstanding trips will help you understand the history of the place and give you all the exotic vacation feels that you need! Know more about these GOT inspired tour packages on Veena World website.

Comments