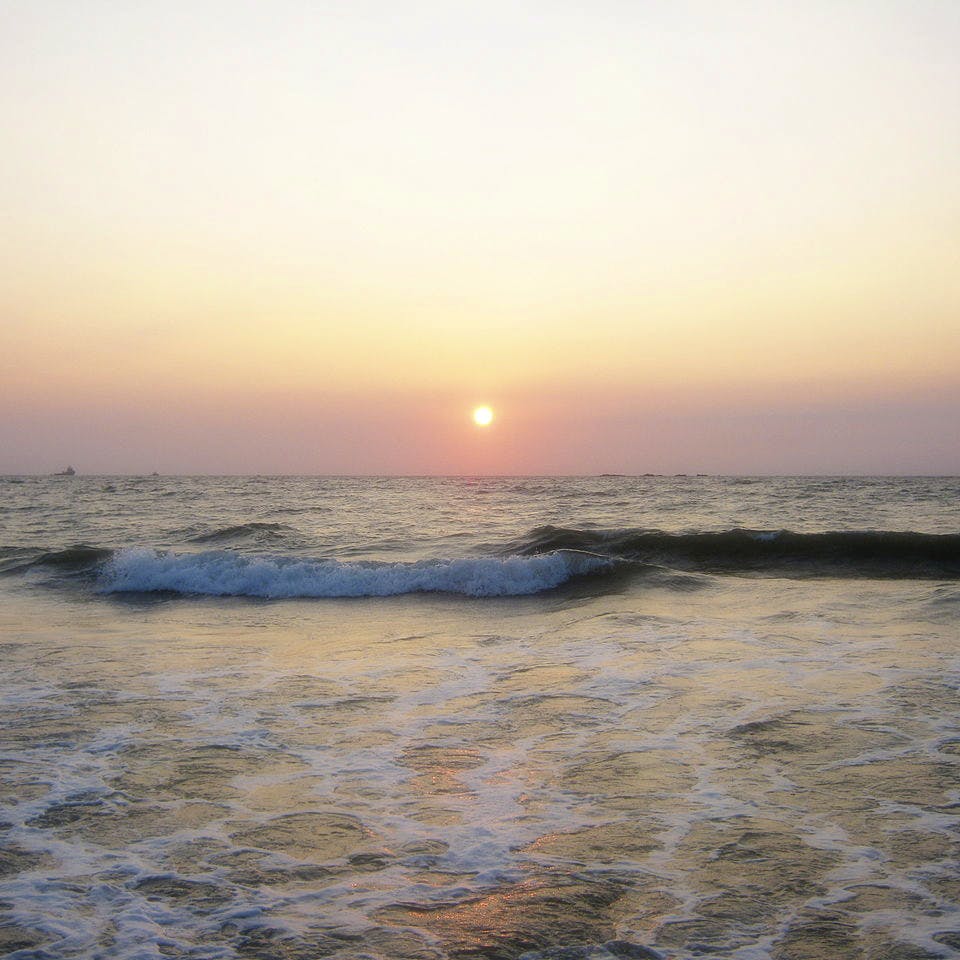 From Forts To The Cleanest Of Beaches: There's Alot That Vasai And Virar Have To Offer
All this while, we've given Virar and Vasai a backseat, courtesy, the image of a crowded local train floating in our ignorant head. But what if this list surprises you? From beaches, to forts, there's a lot of touristy things that you can engage yourself in, when you're there. Read on, and plan a trip soon, folks!
Suruchi Beach
If you love being a beach-bum but also sulk inside because of all the dirt Mumbai's beaches hold, buy that ticket, take a local to Vasai and head to Suruchi Beach. You'll get the best sunrise and sunset views here so pick a time that's convenient for you and take a walk along the shores. The effect is so calming, that you'd want to revisit the place.
Rangaon Beach
Another beauty amidst the concrete settlement, this beach is perfect for those who're looking for some me-time. Its ideal for cycling and jogging too, but the beach's got black sand and might get a bit sticky. So make sure you're wearing comfy clothes before you choose to head there.
Agashi Bhujing Centre
Did any of you know of a very popular street food called Bhujing? Even we didn't. But its a concoction of chicken, cut potatoes, some onions, and some nylon poha. This dish might not be so popular outside the Vasai-Virar circuit but within that area, its fame is unparalleled. The dish originates from Agashi, a place that's 5 kilometres ahead of Virar. And Agashi Bhujing Center has mastered the art of whipping up the best of Bhujings. So do anything but do not miss out on this delicacy, people.
Kerala Cafe
Now if you're the kind who prefers a fine-dine to street food, then bookmarking the Kerela Cafe might help. While there's a sea of south India restaurants to satiate your tastebuds, this one's special for its slow-cooked Bamboo Biryani, the delicious meat Appam thali (with payasam) and the mutton bone soup. Take your friends or fam there because their quantity is insane and you wouldn't be able to finish it off (unless you have an appetite as huge as our's)
Fort Bassein
Its beautiful how our city has preserved forts that belong to medieval times. Fort Bassein, popularly known as the Vasai Fort, is not something that isn't known. But its very less visited. The location is so Instagram-worthy and has served as a set for many Bollywood movies. On a day out, consider going to the Vasai Fort, have a picnic here, or just get pretty pictures of yourself clicked against the fort's backdrop by that photographer friend of your's.
Tungareshwar Wildlife Sanctuary
This sanctuary is spread across 85 square kilometers and acts as a corridor between the Sanjay Gandhi National Park and the Tansa Wildlife Sanctuary. This stretch was declared as a wildlife sanctuary in 2003, and blooms at its best during monsoons. P.S-Its also a great place for birdwatching, and for macro-phtography enthusiasts.
National Parks & Wildlife Sanctuaries
For Kids, And For The Kid In You
Yazoo Park
This one's not just apt for toddlers and kids, but also for the kid inside you. If you're a lover of thrilling rides, go to the Yazoo Park in Virar. From Ferris wheels and bumping cars to dragon express and rodeo bull, they've got it all. And for those of you who're not into adrenaline-pumping rides, the park's got an amphitheatre that hosts musical evenings too.
The Great Escape Waterpark
Its always a great time for water parks in Mumbai. Because its never too chilly. And The Great Escape Waterpark truly lives up to his name. Its located amidst the picturesque mountains of Pelhar, and teleports you to different (peaceful) world when you visit here. If your adventure keeda is biting you too hard, go for their 40-feet water slide and thank us later.
Comments