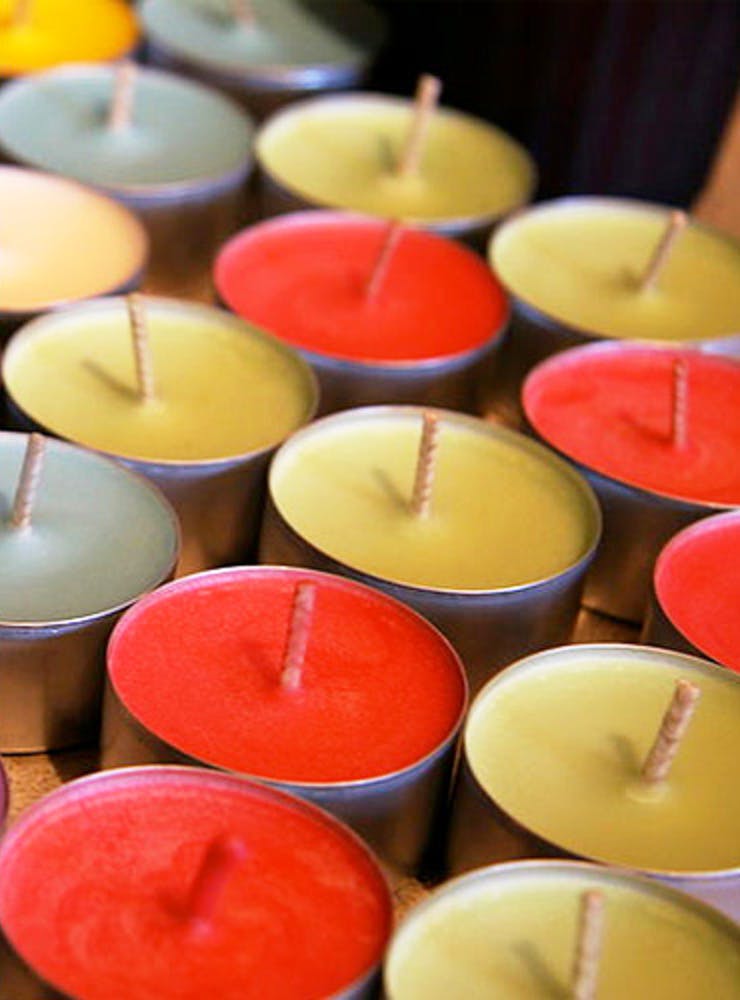 Sniff Sniff: Pick Up The Best Smelling Fragrances Under INR 500 For Your Home
At the end of a long day, you want to come back to a space that helps you unwind, and slowly relaxes you and enables you to enjoy a good night's sleep. The right fragrance almost always does the job, and we went around town picking up some of our favourite home fragrance products, within a budget!
Inside Out Innovative Designs
We are in love with the potpourri and scented candles at this store in Bandra. What we love is the extensive collection, and the supremely affordable price range! If you're confused about which fragrance to pick, the cinnamon vanilla scented candles and the lavender potpourri make for a great purchase.
Shades Of Joy
This is a cute little home décor store in Kemps Corner where you can get your hands on some sweet-smelling quirky candles in some super unique shapes! We'd recommend the cupcake shapes, but you can go ahead and choose any from the wide range of options available, which include bottles, macaroons, teacup and saucer, Buddha, jars, flowers and so much more. You can also pick up unique candle holders for these beauties.

#LBBTip - They deliver their products pan-India and standard courier charges are applicable.
H2H
HIIH (H2H) is a boutique décor store in Bandra, and has some of the prettiest home décor items we've seen in a while. These make for really good gifts if you ask us. While they're priced on the higher side, a bulk order will get you a good deal.

#LBBTip - the prices can be reduced if you order in a large quantity.
Deco Aro
You can head over to this store to choose from air fresheners, diffusers, potpourri and so much more! This store's made for people who love sweet-smelling spaces, and is perfect if you're looking to pick up candles, lamps, oils, aromatic sachets, diffusers and potpourri. Don't miss out on their incense sticks if you do visit this store.
K & Décor
This little store is a hidden gem that we stumbled upon in Lokhandwala, and is the perfect place to pick up cute knick-knacks to spruce up your interiors. Their scented homemade candles are definitely recommended, and what we love is the fact that the plain candles come in so many different shapes and sizes, all within a budget.

#LBBTip – you can decorate the plain white candles too! Purchase them in different colors and sizes, and go ahead and paint/decorate them as per your liking.
Comments