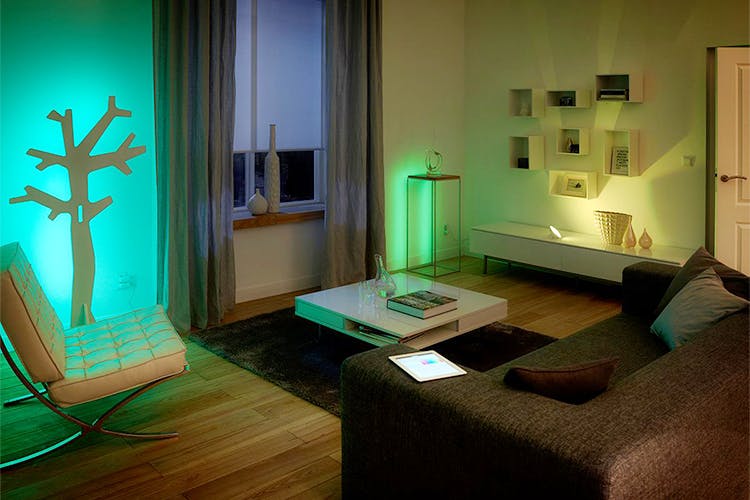 Gadget Of The Week: This Device Will Revolutionise Your Home Lighting With 16 Million Colours
What Is It?
Phillips Hue is smart lighting which gives you wireless control and takes your lighting game to a whole new level. It consists of smart and energy efficient LEDs which deliver bright and beautiful lights, the bridge which is the heart of the Phillips Hue system and allows you to talk to and control your lights through Wifi. And then you have the Phillips Hue app, which is the simplest way to set the brightness, create timers, change colours, play with scenes etc. You can even log in and control your Phillips Hue system from anywhere in the world.
There are various kits which you can buy, like Wireless Dimming Kit, Hue White Kit, Hue White Ambience Kit And Hue White And Colour Ambience Kit.
What Is Unique About It?
The Hue White And Colour Ambience Kit changes the game with its colours. It comes with 3 colour A19 bulbs and a bridge. You can choose from 16 million colours which are brighter and more vivid than ever and 50,000 shades of white. You can sync you light with the music, movies and games and it will set the mood accordingly.
If you choose to go with this lighting system, it can take care of waking you up, setting reminders, taking voice commands and setting the colour and brightness according to your mood. You can read more about the Hue system here.
Where To Get It?
Phillips Hue is easily available on amazon and is currently on offer with INR 9000 as price. You can check it out here.
Comments