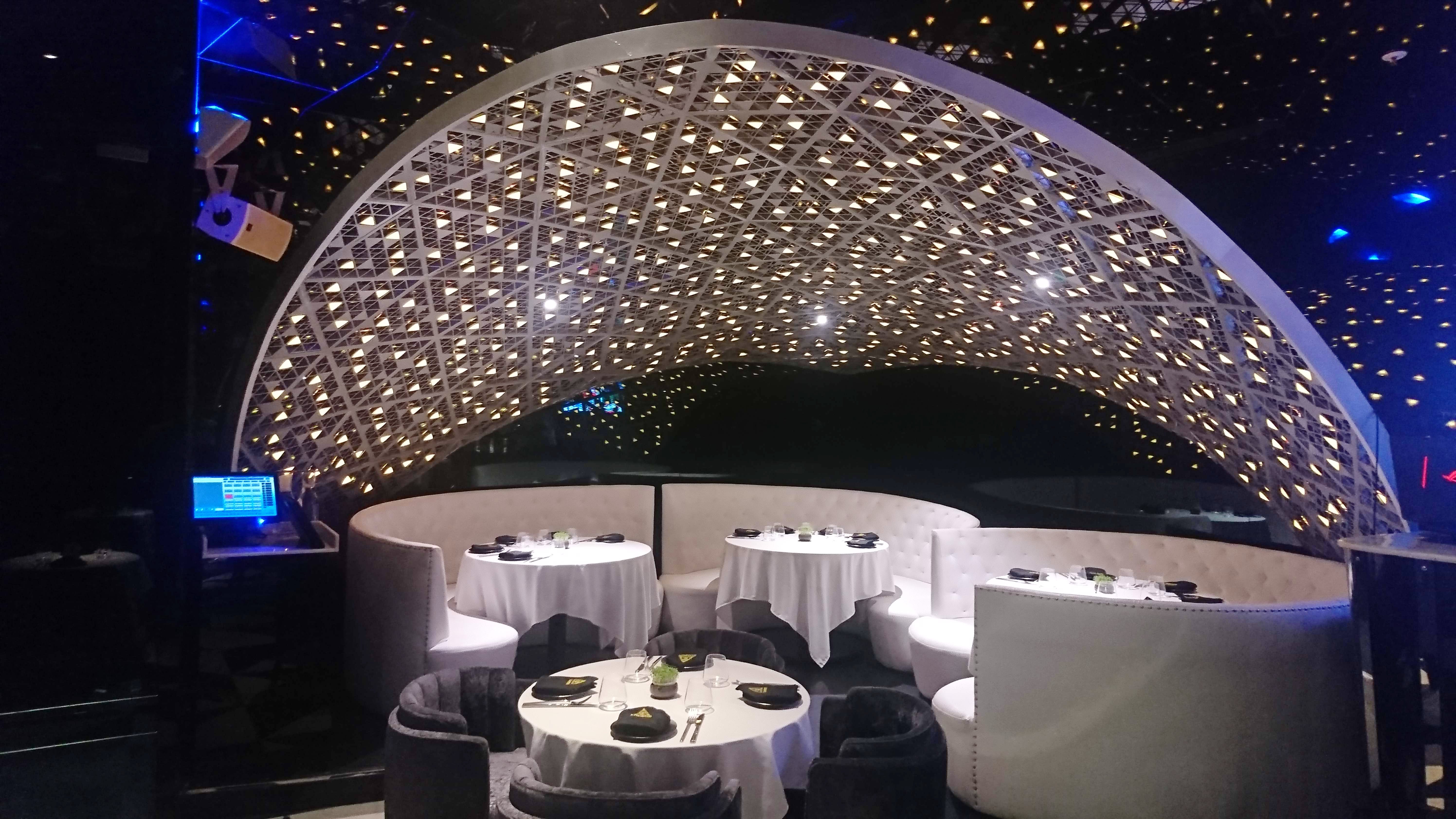 Illuminati Is Where You Visit To Find A Dream World
What Makes It Awesome?
Illuminati and conspiracy theories have always taken the world by surprise. When it comes to shadowy cabals that supposedly control the world, the Illuminati should be at the top of any conspiracy theorist's list. Our own Illuminati isn't far away from such complex theories. The moment you enter this place, you step into altogether a different world. Competing its peers in BKC, Illuminati has some stellar interiors and eloquent decors. It's close to a dreamland. Coming to the fine dining experience at this place courtesy to Chef Abhijit Berde and some artisan cocktails and drinks combined with progressive European and Asian cuisine, this place is by far raising the standards set by other places in the bustling city of Mumbai. I decided to visit this place with a friend who is well versed with cocktails and Maaz was there to suggest some interesting combination for dining. My friend's views on cocktails are as follows: -Blue Fairy :- A potent combination of Bourbon whiskey from the lands of Kentucky with a slight dip of Blueberry Jam which gives you a nice potion of flavours. Certain to get a bit of a kick from this strong portion. Recommended -Secret Society:- Another mixture of Jim Beam with the ambrosial appeal of Pineapple Juice and egg yolks to flavour it up. A good one, though not as good as Blue Fairy. My choice of mocktails has been one without ice. Taste is all that matters so my choices go as:- -Heaven On Earth:- A very refreshing way to start your luxury dining experience. Watermelon gives the dark colour and Basil flavours up the soothing passion fruit. Definitely, recommend this one. Good with any of those cheesy dishes. -Saviour:- Not really a fan of Elderflower immersed in mocktails as much as I love them being part of the desserts. The green apple rescues the entire melange of flavours in a timely manner. Worth a try. -Spiced Edamame Hummus:- I am totally in love with this. Smoked Aubergine is more like a side to the dish and the roasted pepper with a hint of Balsamic is what it gives the spicy flavour and excellent texture. Pita? outstanding. Recommended -Pizza Inspired Aranchini:- Fine dine with progressive cuisine is all about this creativity and ideas that give you such a brilliant output. The rice balls with that thick layer of cheese, more like what you would have in actual lasagne with the base of tomato salsa-like sauce which is more towards sweet-sour. Cheesy sour dish wow. Veg California Maki:- Never tried Sushi? This is the right dish to start with. The rice had a composed layer with none of it crumbling down. The right mixture of Wasabi and Soy Sauce with the ginger slice gives you the right output. To get it right is a matter of experience. Recommended Simply Chocolate:- A complex design of the chocolate spread, one with Whip Cream, one as a Chocolate Scoop, one with Brownie (egg). A chocolate fan should definitely try this one. Loved it. Recommended
What Could Be Better?
Maybe more vegetarian options to explore.
Comments