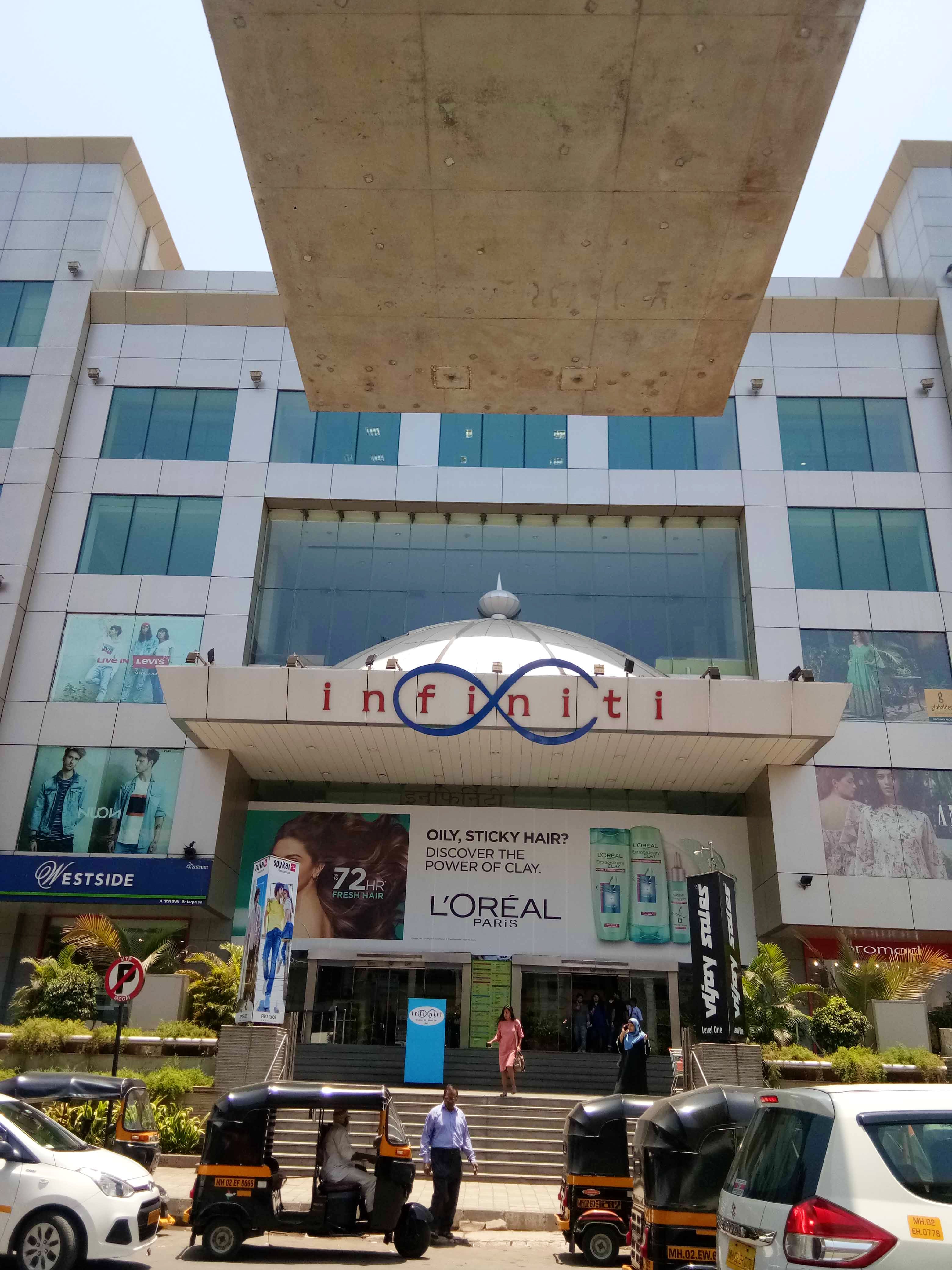 Infiniti Mall Guide: Ladies, Head Here For Some Wardrobe Rejuvenation
We're often in a fix when it comes to shopping for ourselves. Finding regulars for workwear or just picking out options for the next time we head out to a music fest, the list of wants can be lengthy; sometimes even just the needs.
Malls then come to the rescue, giving us everything under just one roof and making our shopping experience a smoother one. Infiniti Mall is one such paradise, and an important landmark in the area. Ladies, this list comprises of the cool brands that are housed here, just for you. Get your precious plastics out and have a great time.
ONLY
Want to stock up on some good casuals for that movie date with friends? ONLY's latest collection won't disappoint you at all. We spotted this really cute mehendi colored plain dress that we just had to bag. Steal it before anyone else does, really.
Shell Out: INR 3,000 upwards
Vero Moda
Stripes, polkas, checks and plains, their jumpsuits and dresses have all the prints, and the variety is massive. You can maybe pick a dress or two from here for your workwear. If you aren't into too much bling, Vero Moda is your jam.
Shell Out: INR 1,700 upwards
AND
They've come up with a range of activewear that helps shape your body. And we love the pastels, blues, and greys in the collection. AND also specializes in gold plated and tassel earrings that you can team up with a chic jumpsuit from their latest collection.
Shell Out: INR 1,500 upwards
BIBA
Got a family function or a sangeet ceremony to head to? Raid BIBA's Anarkali section and get yourself something in cotton, silk, or chiffon. The quality (needless to say) is bang on. And the designs aren't too gaudy. You'll fall in love with how the fabric falls on your body.
Shell Out: INR 5,000 upwards
global desi
We heart the earrings at global desi (though this isn't why it is predominantly known for.) This brand, hands down, is our favorite when it comes to giving our regular Indian wardrobe an eclectic mix. We love the maxi dresses, the dhoti sarees, the Indian jumpsuits, and the flare palazzos here.
Shell Out: INR 2,000 upwards.
promod
Are you a boho at heart? Have you not shopped from this brand yet? Well, you ought to, friend. The lacy tops and tanks will last you for a lifetime if you buy it from promod. They also have really cool and colorful beach-wear maxi dresses that you'd want to invest in.
Shell Out: INR 3,000 upwards.
Westside
Let's not forget how handy Westside is when it comes to scouting for clothes to even home decor and now, accessories too! We've got our eyes on their midi-dresses (with pockets) in cotton, and those high-waist palazzos. What we also really like is how Studio West (their beauty brand) has everything that you could hope to have at affordable rates (perfumes, deos, nail paints, creams, body washes, you name it!)
Shell Out: INR 1,500 upwards.
Accessorize
Most of us have either visited or know of this brand. While we'd like to keep everything in their store, we'd opt for their pretty workwear jewellery and gorgeous handbags. If you're the type that likes a bit of glitter, they have enough going on in that department. Unicorn bags, stationery and the works, you can take your pick.
Shell Out: INR 2,000 upwards.
Catwalk
High heels from Catwalk is a solid investment. They give your body the right posture, and you feel much more confident than you already are. They've got elegant flats for you to flaunt too, in case you're not the heel kinda woman. Also, they currently have a sale of 80% off going on. Go grab em' shoes, sisters!
Shell Out: INR 1,500 upwards.
Wacoal
Is your lingerie game strong yet? If the answer's no, then add Wacoal to your list for real good lingerie shopping. Strapless, seamless, bralettes, sleep-bras, they've got some comfortable and supportive bras and underwear that you'll totally love. And it is always good to spend a tad more on good lingerie, girls.
Shell Out: INR 2,000 upwards.
Pantaloons
Have you checked out the new summer collection here? It is the bomb! Tops and tunics with quirky quotes and graphics, cutesy shorts, cotton kurtas, chic dresses, overalls, and what not. We can spend hours browsing through each section and still not get bored.
Shell Out: INR 1,000 upwards.
Go Colors
Get your legging game going, and invest on a few from the colorful lot that Go Colors has. The fabric is super soft, and dependable. And most importantly, it won't tear apart while stretching. They also manufacture jeggings, in case you don't really like a legging or jeans.
Shell Out: INR 1,500 upwards.
Comments