The information in this post might be outdated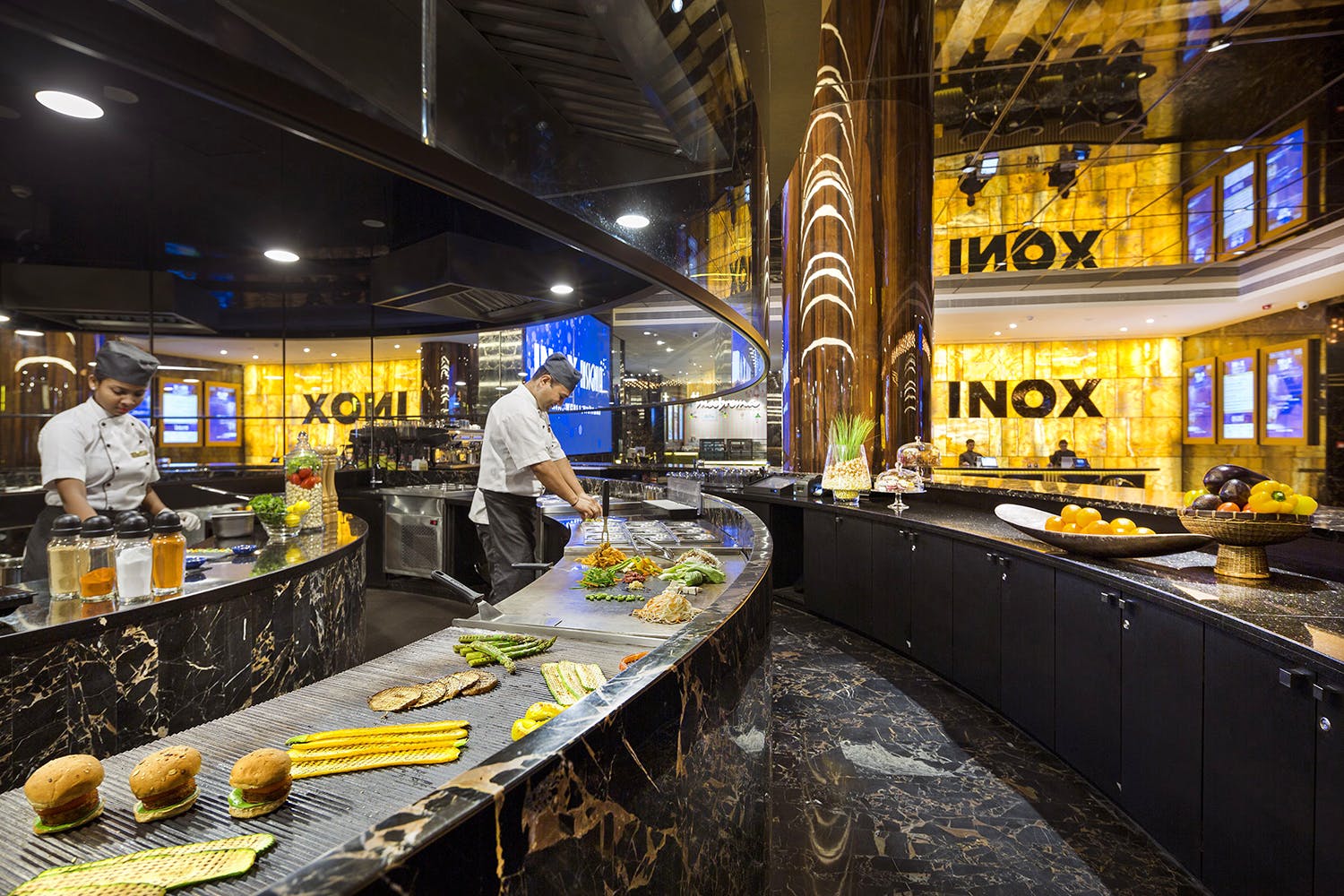 Mumbai Gets A New Luxury Theatre With Comfy Reclining Chairs, Live Food Counters & Butler Service
Shortcut
Movie-watchers, your date night just got a lot more swag as INOX Insignia opens up as a 7-star movie experience inside Atria Mall, Worli.
Tell Me More
The recently um, unoccupied Atria mall in Worli has something new, big and glamorous news to boast of- INOX Insignia has just opened up, and here are all the things you need to know.
First off, this isn't your regular INOX theatre, it's a luxury version called INOX Insignia where there will be five auditoriums with plush, recliner seating and definitely no fighting over arm space with a stranger.
At this theatre, you can almost say goodbye to ever moving from your seat and getting your own tub of popcorn, as there is a butler-on-call service who will help you with your order and other needs. Stale nachos and age-old fries usually accompanied with movies can go take a hike, as this is the only theatre in which there are live open counters with chefs preparing fresh food for you.
Here's a little something unusual: you may go inside the theatre to watch the movie, but might come out having experienced a full meal and a high-tea. They're organising Victorian afternoon teas at this INOX, so you can have a beverage along with scones, tarts and more. So what would you like, tea or coffee?
As for the specs, the screens are Laserplexes and the sound system is provided with Dolby Atmos sound, and 3D by Volfoni Systems.
At the moment, they're screening Geostorm, Golmaal Again, Rukh and Victoria and Abdul. Tickets depend on the show timing, the morning one obviously being the most affordable. Generally, they cost INR 1,000-1,050.
So, We're Saying...
We love leaving everything behind, going into a movie theatre and zoning out. With a butler experience, comforter and reclining cosy chairs, even more so.
Get tickets here for movie night 2.0
Comments