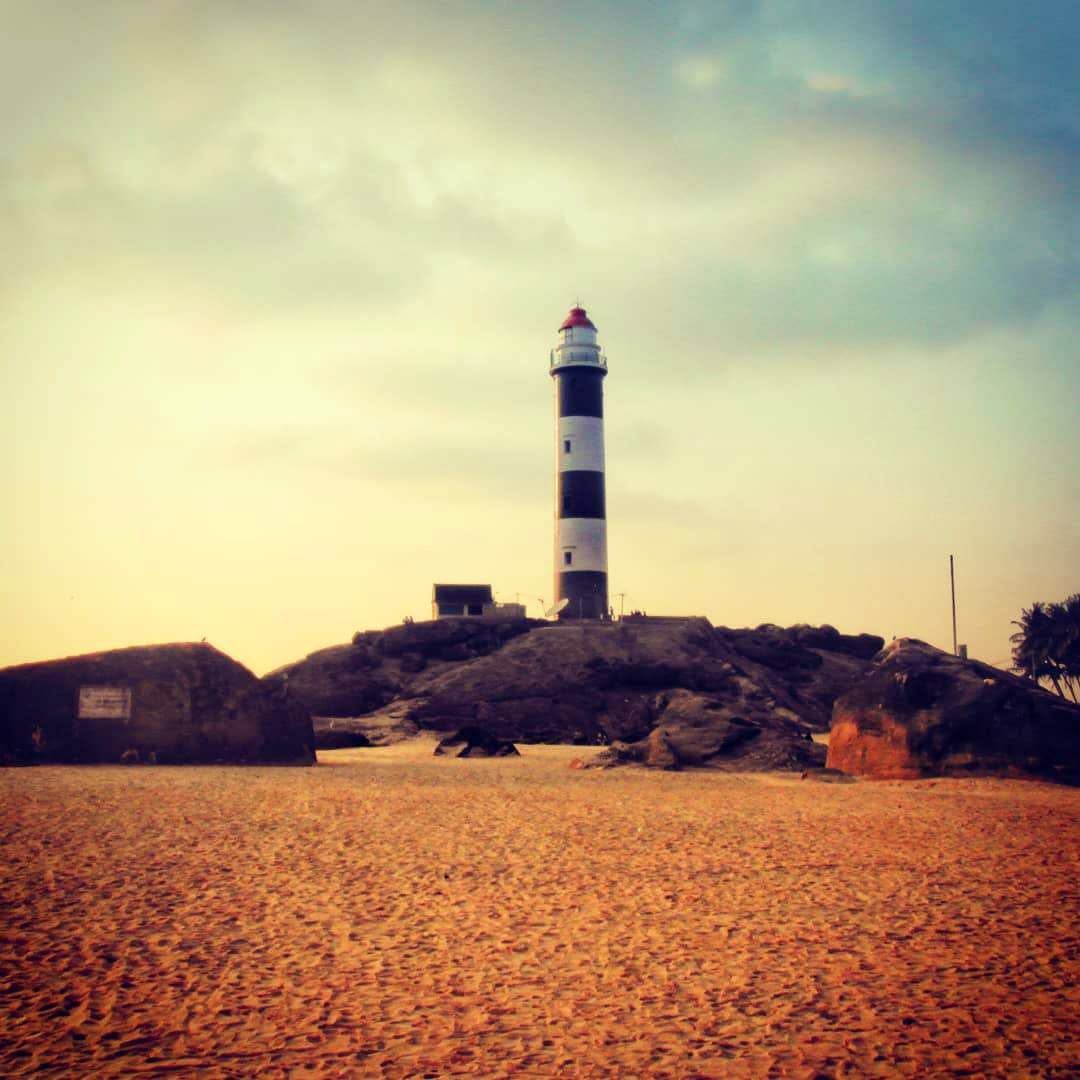 Kaup Lighthouse: A Sight To Behold
What Makes It Awesome?
Kaup Beach or Kapu as the locals call it is located in Kaup near Udupi district, in Karnataka. The rocky beach is famous for its lighthouse, three Mariamma temples and a fort built by Tippu Sultan. It is about 15 km from the university town of Manipal and is a favourite hangout for the students. However, it is not advised to try swimming at Kaup beach as the sea is quite rough. The lighthouse, which stands 27.12 m above the base, is a major attraction at Kaup beach. It was built in 1901 and has for all these years stood on the rocks guiding thousands of sailors and warning the presence of dangerous rocks. The lighthouse is open for visitors during the day time and closes before sunset. It shuts at 5 pm and the ticket cost is ₹10 for a single person and ₹20 if you want to carry a camera. It offers the people who dare to climb all the way up to a beautiful and breathtaking panoramic view of the sea and also the Manipal skyline on the other side as you can see in the pictures I have attached. Importantly there are no stalls on the beach and the sand on the beach like all beaches from Mangalore to Kundapura is very clean and so is the water. People with heart problems or aged people or small kids are advised against climbing the stairs at the lighthouse to go all the way up as the stairs keep getting steeper and steeper as you ascend. When you reach the last spiral there is a small room which comprises of small narrow wooden steps, where you have to carefully climb to arrive at the balcony of the lighthouse. You are allowed only a few minutes to enjoy the view before you are asked to leave the space for the waiting crowd, especially during the peak holiday season. The Kapus were a tribe responsible to look after the bulbs in the lighthouse. They used to stand outside the gate of the lighthouse irrespective of the weather, whether it was winter, summer or rains. The best time to visit Kaup beach, especially in the summer months, is either early morning or in the evening as it gets too hot in the afternoon. How to get there: Kapu is located around 13 km from Udupi and 45 km from Mangalore. So you can take Express buses from both places, get down at Kaup bus stop and then catch an auto for the Kaup beach, which is only 1.5 km from the bus stop. By air, Mangalore is around 1.5 hours from Mumbai and by road, it takes around 15 hours. You can also travel by train which takes around 14-15 hours.
Best To Go With?
Family, Big Group, Bae, Kids, Pets
Comments