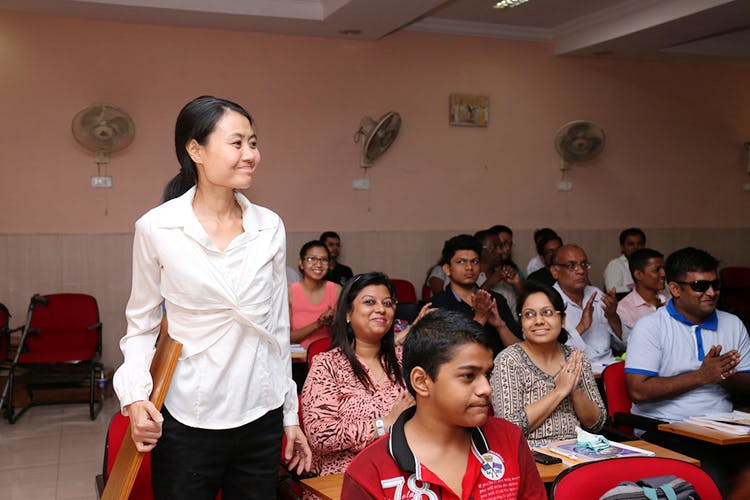 Always Wanted To Learn Mandarin? Here's Where You Can Up Your Language Game
It's no news that one of the most used languages in the world includes Mandarin Chinese. While it isn't a simple feat to learn this, good teachers and institutes go a way way in helping you learn how to speak the language. Here is a list of a few classes held in Mumbai which teach the language in short term courses, or even on the weekends if that's the only time you have.
Inchin Closer
The Inchin Closer institute teaches beginners the Mandarin Chinese language with both Indian and native Chinese instructors. You may start out with the beginners class, and then proceed to intermediate and advanced. The courses usually take place on the weekends. What's great is that the classes is that they focus on an interactive style with plenty of multimedia to keep students engaged. By the end of the advanced course, students should be fluent in communicating on a variety of topics from business negotiation to casual conversation at the end of the 30-hour course.
Confucius Institute
University of Mumbai's Confucius institute focuses on teaching Mandarin Chinese in Mumbai. The courses are held at the Kalina Campus in Santacruz, and anyone can enroll themselves in it for a short-term certificate or diploma courses. The two Short Term Certification courses are usually two to three months long (48 to 60 hours) and happen over the weekend on Sundays. If you've advanced past the beginner level, they also offer additional courses like the Diploma I, Diploma II and Advanced Diploma for those who are more serious on the subject.
Vzone Academy
Recommended by language experts in the city, Vzone Academy is an institute for a variety of language courses, Japanese, German, Spanish and of course, Mandarin. They train students for YCT, HSK, HSKK Chinese Mandarin certifications and also offer corporate training. The classes are held in Malad West.
Second Tongue
Second Tongue is a language training centre in Vashi, Navi Mumbai, that offers classes in a variety of languages like French, Spanish, German, Mandarin, Japanese, Portugese, Arabic, Italian, Sankrit and English. Whew!
The offer classes in 4 levels: Beginners, Elementary, Intermediate, and Advance. You not only stick to your notebook and pen, but the class emphasises on the language in its entirety and there is a focus on role play, conversation and dialogue.

They've got a second outlet in Ghatkopar as well.
The Cambridge Institute
The Cambridge Institute offers a host of foreign-language classes and Mandarin Chinese is included in their roster. The institute offers courses from absolute beginner level H1 to advanced H6. You'll also be prepped for the HSK, the Chinese certification course. Classes are held at multiple batches through the week, so you can choose one that's convenient for you. The Saturday-Sunday and Weekday batches will take you two months to complete the course, while the only Sunday class will take you three months.
Comments