The information in this post might be outdated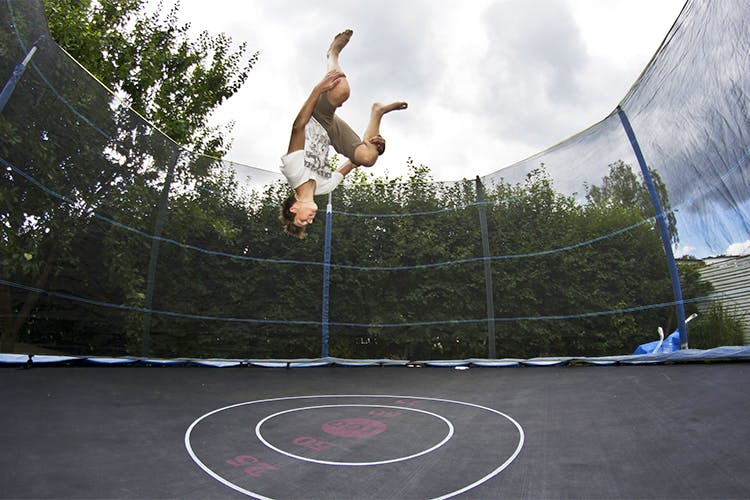 Jump Up And Around: Try This Trampoline Workout Near Kemp's Corner
Shortcut
Boring workouts are passe, so we naturally found out this cool new, way to get fit which you should check out.
What Is It?
Trampoline workouts are a fun way to get in shape and ease. The trampoline acts as a support while you bounce your way to a healthier life. You can work on legs, arms and the core by doing various exercises on this magical tool-cum-slow motion shot prop for Indian movies. Not only is it fun, it actually makes for a great workout session. Ask Gisele Bündchen, who uses her kids' trampoline to workout.
You can go do this at Frequencee Gym at Hughes Road – they have a proper setup that'll help you initiate yourself into the world of fun workouts. At INR 700 per session, they'll make sure you walk out with a chiselled body, if you workout rigorously.
So, We're Saying...
If you're looking to mix things up when it comes to working out, a trampoline workout definitely fits the bill.
Comments