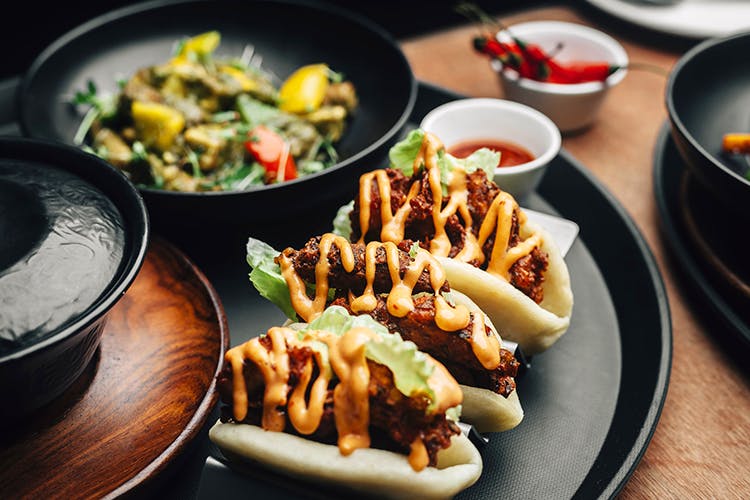 Mumbai's Iconic Cream Centre In Chowpatty Just Got A Makeover. Been There Yet?
If you've lived in Mumbai long enough, there's no way you haven't gorged on the signature nachos at Cream Centre, Chowpatty. Sure, this vegetarian food haven has spread its wings and opened outlets across the city, but does it ever get better than eating piping hot food by the sea? Of the many reasons we love this restaurant, the fact that they serve global cuisine with an Indian twist is our favourite. And let us clarify, they've been doing 'fusion food' even before it became a thing! So now when they finally decided to open their doors after a massive makeover (we're talking about their flagship outlet in Chowpatty), we can't wait to take a deep dive into their fare and an even deeper dive into nostalgia.
Serving 60 Years Of Goodness
In light of completing 60 years in the industry, the folks at Cream Centre wanted to gift themselves a new look, and even though they broke the hearts of many loyal foodies by temporarily shutting down, they are now back in full swing with a spring in their steps amidst much fandom.
Looking for that perfect Insta feed photo? The abundance of natural sunlight can't help but grant you this wish, while you enjoy your meal in a roomy, dreamy space right next to the sea. Wooden furniture and artwork, coupled with loads of mirrors, gives this space a contemporary look.

Pumped up about visiting this beachfront eatery? We certainly are!
Pleasure Your Palate
While they are still serving most of their signature dishes, Cream Centre has upped its culinary game and added tasty flavours from across the globe, that too with a special in-house twist. Start your meal with the Italian Herbed Tomato Soup (oregano, basil-flavoured fresh tomato broth, basil oil & grissini) or Spring Vegetable Soup (classic veg soup with a Cream Centre surprise). To get a hit of their best, we'd suggest trying out their famous Nachos, which are made with their signature cheese sauce. Also order their American Corn Cheese Balls served with green Mexican sauce - both of which are Cream Centre classics and have been served for over 30 years.
The menu has a lot more such as Oregano Mushroom Pizza, Smokey Tomato Penne, Seekh Kebab Bhuna Masala, The Silk Route Oriental Sizzler (to name a few). They have also added local chaat specialties from the bylanes of Delhi, Agra, Mumbai and Kolkata to give an authentic food experience from across the country.

Dessert Indulgence
Obsessed with all things sweet? We'd totally ask you to check out their brand new Sundae menu! Indulge your sweet tooth with their single scoop Strawberry Shortcake Sundae, made with strawberry chocolate chip ice cream, jam, shortcake crumble, whipped cream and a chocolate-coated mini cone, or just go all out with their three-scoop sundaes such as the Chocolate To Die For Sundae.
Fun fact - they are all made from creamy ice cream by Ice Cream Works.

It's Cuppa Time
Team Tea or Team Coffee, this place has you sorted with fixes for both, and that too in plenty. Craving that midday relaxing cup of chai? From classics like Masala Chai & English Breakfast to gourmet options like White Champagne Raspberry & Shangri-La Green Tea - there is no dearth of choices. For the caffeine addict in you, try out everything from Espresso, to Latte to Mocha. Because, just one is never enough.
So, We Are Saying…
As if this evergreen family favourite hadn't captured enough hearts, this new 'Continental with a touch of Cream Centre vibe' menu and sleek revamp will definitely do the needful. Head over soon and try out the magic for yourself.
Comments