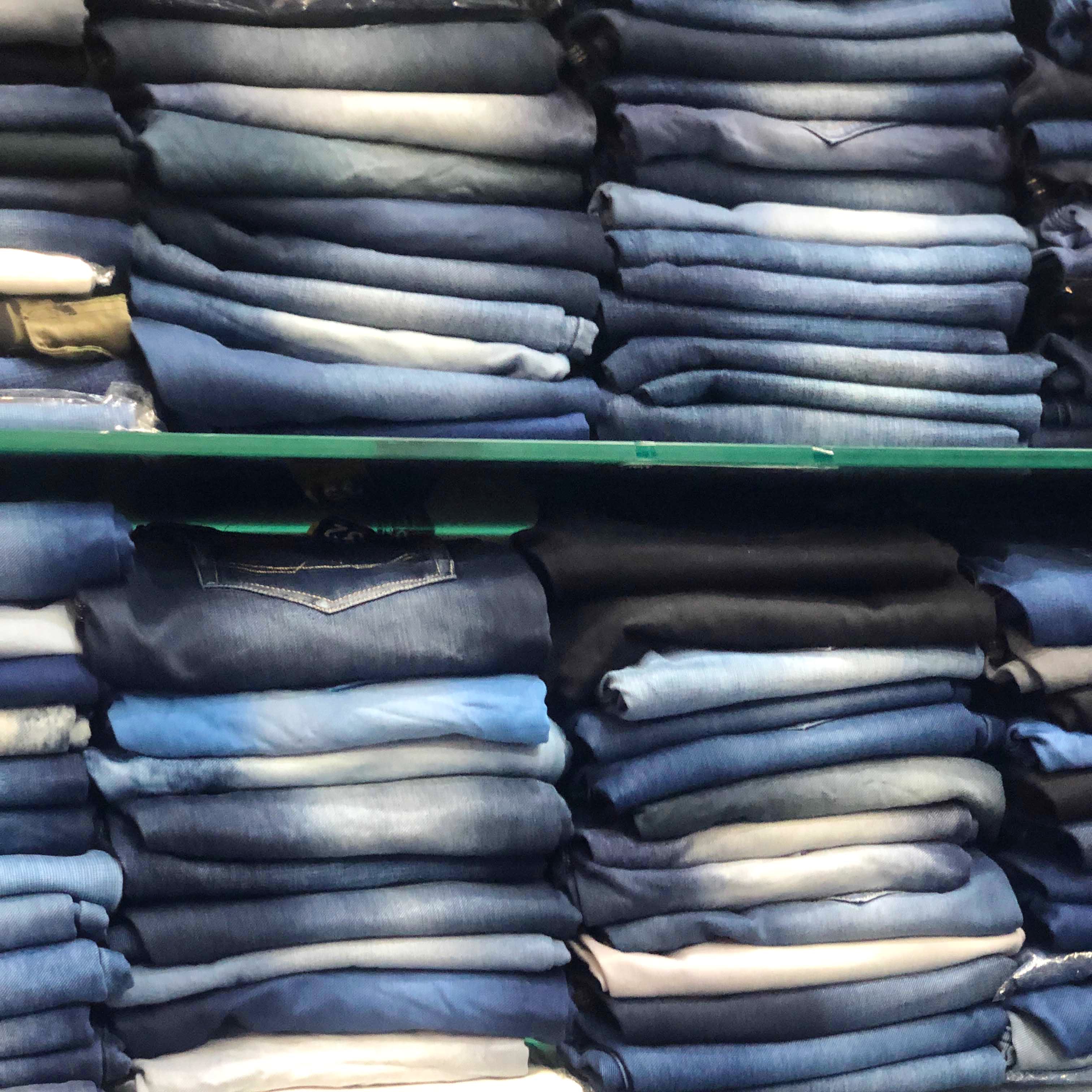 Buy More, Pay Less: Denims From INR 499 & Tees From INR 99 At This Dadar Mall
Dadar is huge! Every lane has tons of smaller lanes with hundreds of small shops budding with local businesses. Well, while exploring this hub in one of the busiest areas of the city, we stumbled upon a three-storey mall called Navratna Mall. It's easily accessible from Dadar railway station and is just a two-minute walk from the station. Well, don't expect it to be fancy as a Infiniti or Palladium, but what you can expect is immense choice and variety when it comes to everything.

Here are our top picks for men's fashion, with clothing and accessories.

In Style Collection
If you're looking to grab some cost-effective pair of denims, head to this store in the mall. Starting from INR 600, they have an array of jeans in different shades and styles. Apart from a huge section of jeans, they've also got an entire section on shirts, t-shirts, hoodies and jackets. Well, this is also a place where you can get your hands on some really cheap leather jackets starting from INR 900 only. Seriously, it's a treasured find!
Yuva Fashion
Get your hands on some really cool tees starting at just INR 99. So, even if you'll buy 5, you'll land up paying only INR 499. So cheap, right? Apart from tees, you can also get a pair of denims at just INR 500 and casual formal wear at just INR 250. You couldn't get a cheaper deal than this.
Meena Bazaar
This one's probably the most spacious store in the mall and is exclusively for men's formals and jeans. If you're looking for solid colour shirts, they have a great variety for the same, starting from just INR 300. There's a section for accessories like belts and sunglasses as well, with belts starting at INR 100. And if you're looking for some plain kurtas, bag them at just INR 300 here.
Status
If you're looking for chic polo styled t-shirts, this is the place to hunt for your favourites. They have a great choice of collared t-shirts in pastel and light shades, different patterns and designs. Think sky blue, sea green, light orange etc. The average starting range of t-shirts is INR 250. If you're looking for some casual shirts, they have a great collection of those too.
KGN Enterprise
These guys have a fixed chart of price rates at the entrance of the store. They have organized sections for both men and women. Ladies, you can find some great tops, t-shirts and leggings here. While for men, there's a great array of denims starting at INR 499 and formal shirts starting at INR 399.

So, we're saying the prices are pretty cost-effective and reasonable charged. If you're a kind of buyer who likes to shop more for less, this mall is the place for you.

Comments