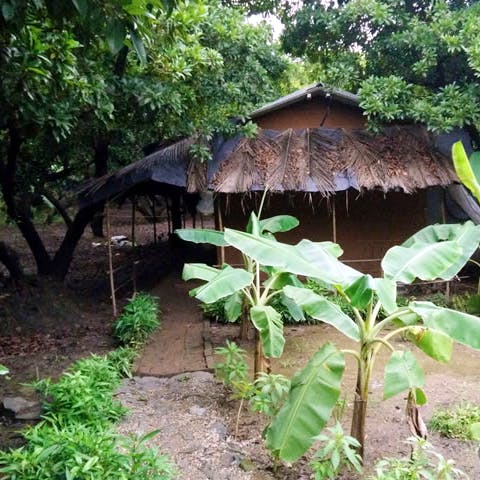 Visit An Eco Farm Stay In Dahanu And Cycle Your Way Through Their Chickoo Plantation
Shortcut
All of us in the city keep pining for a pollution-free environment and scroll through social media to search for nearby getaways. However, we're mostly stuck in the rut and end up booking rooms in fancy hotels. How about we change that and give an eco farmstay a chance?

What Makes It Awesome
We stumbled upon Nest Farmstay, a lush green sustainable and organic one with a Chickoo plantation in the ecologically sensitive zone of Dahanu, which is apt if you're looking for a tranquil getaway with a cause. You can go there as the farm's volunteer to partake in the diurnal activities, or stay there as a guest and rest it out. Tourism here brings employment to the local adivasis and opting for Nest farmstay is a great way to promote the local businesses in Dahanu.
Nest Farmstay provides packages with accommodation and food, starting at INR 2,200 that includes all meals of the day, along with the stay. In case you're a cycling enthusiast, go for their volunteer and cycling package for a minimum of two days, which includes around five hours of work with food, for INR 800. We hear this place is heaven for countryside bicycle touring. If you're coming as a guest, but want to hire a bicycle, get it for only INR 300, and pedal your way through the farm.
The farm stay owners engage in a lot of activities like chickoo harvesting, growing vegetables, teaching water harvesting techniques to the locals, and if you want the local feel, ask them to arrange for a bullock cart ride. And if you want to get barbecue arranged for you and your tribe, the staff is just a call away.
Pro-Tip
If you want to pitch a tent inside their farm, they can provide you with a tent for INR 200. Or you could get your own tent too.
Comments