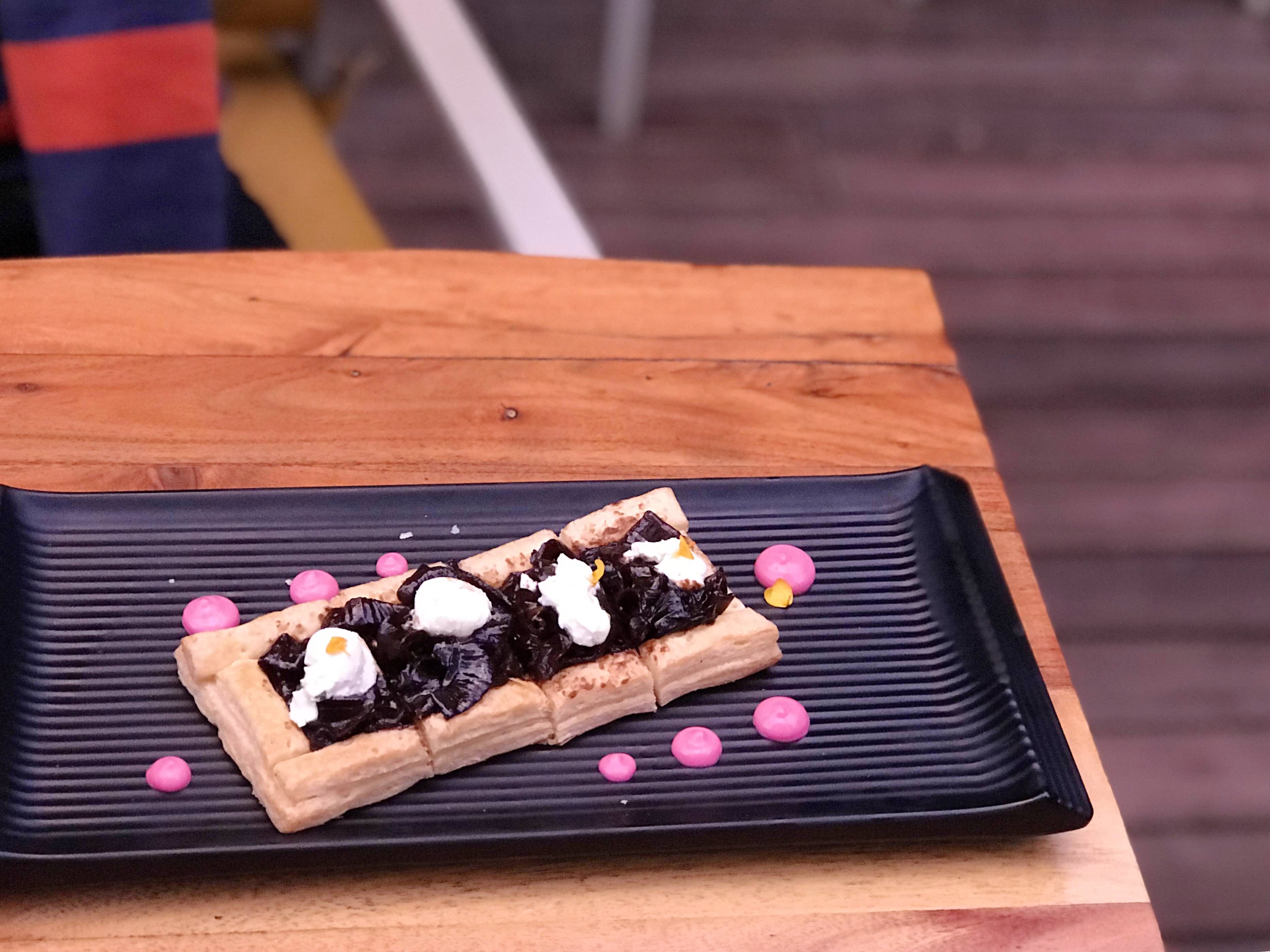 Drop By Loco Loco Espcecially For Onion & Goat Cheese Puff Tart
What Makes It Awesome?
It's a French Dish & at the restaurant they recommend us to try this Onion & Goat Cheese Puff Tart. It consists of Caramelised Spiced Onion, Puff Pastry & Creme Fraiche. I recommend you to visit Loco Loca which is located at a very well known place Andheri Lokhandwala. Their main attraction is a giant screen where you can enjoy the World Cup. The main thing I like about this restaurant is that every waiter is wearing the Indian Jersey & Chefs are too friendly. I ask them can I take the video of Pizza? But the outsiders are not allowed in the kitchen so the chef has taken the entire video.
More Information
Loco Loca - The Empresa Hotel
Comments