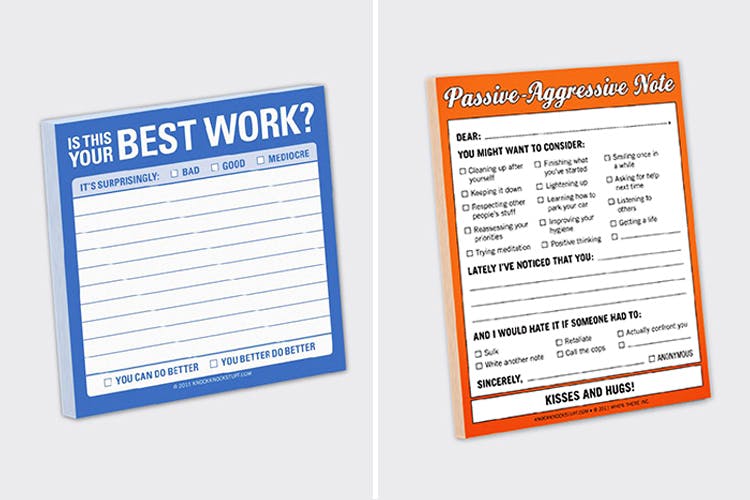 Feeling Passive-Aggressive? Channel It With These Hilarious Notebooks
Shortcut
Stationery hoarders, compulsive doodlers and ranters, we have found just the thing for you. These passive-aggressive journals and stationery are right up your alley.
So, What Are They?
These pocket-sized paperbacks aren't anything to enter in dear diary note. Called the Inner-Truth journals, these are the most honest journals you could have – each with their own theme.
We're loving the 'In My Humble Opinion' journal, but is anything but. Or even the 'Okay, fine I am grateful' when you want to be holistic, but cool about it. There's a pet peeves ones dedicating to the things that annoy you most, too.
Their sticky notes too are quite prize-worthy, with insightful headings like 'seriously?', 'not urgent at all', and this outrightly passive-agressive note pad.
Get these journals here.
So, We're Saying…
If you're passive aggressive and you know it, well, good for you. And you could just get yourself one of these journals. But you know, like whatever.
Comments