The information in this post might be outdated
This Lokhandwala Eatery Serves Up A Surprisingly Good Pav Bhaji Burger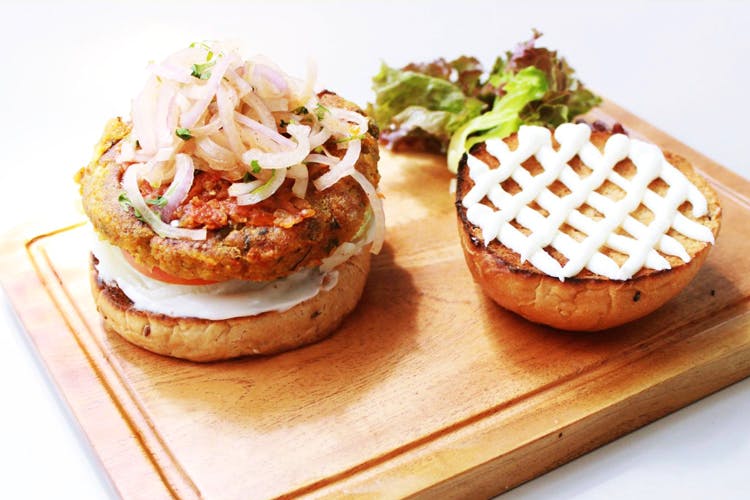 Shortcut
Lokhandwala is now home to The Burger Brasserie, a joint that solely focuses on serving scrumptious burgers.
Chow Down
The Burger Brasserie is the brainchild of two friends – both chefs by profession. This eatery serves some delicious burgers and other grub, but all with a twist. The burger patty is not deep fried (except a few fish varieties), which is unlike most others. Next time you are confused between pav bhaji and a burger, you just get both. The Pav Bhaji Burger here is a must try. It's basically lip-smacking pav bhaji with a delicious and soft patty, just the perfect flavour and aroma all put together.
The burgers come in generously large sizes and are delicious. The decor of the place is minimal and the service is really friendly. They have some amazing offers for all days of the week and also have a home delivery option. The prices are not high either, making it a total winner! They also have a good variety of items to sip on.
So, We're Saying...
Head to this joint when you crave a giant burger or to sip on some refreshing coolers and shakes.
Comments