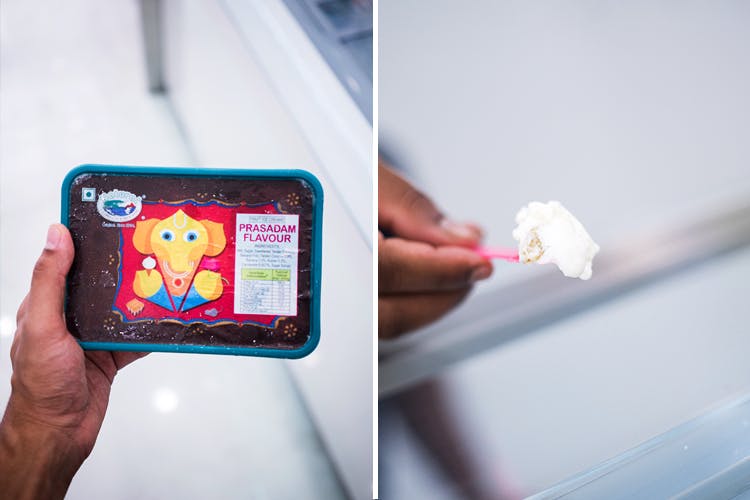 Wrap Your Head Around This: Natural Is Now Serving Prasadam-Flavoured Ice-Cream
Shortcut
Ladies and gentlemen, this is a public service announcement: In lieu of the Ganpati season, Natural Ice Cream has introduced a prasadam-flavoured ice-cream, and you may either want to run to, or from the chain.
What's That?
Starting August 24, Natural started serving a bizarre ice-cream flavour. The prasadam flavour ice-cream tastes a lot like the sweet khawa modak served during Ganpati, or at least that's Natural's attempt at it. The ice-cream, which is made using generous amounts of coconut flavour and jaggery, is basically frozen prasad.
If you're a purist, your mind and tastebuds may take some getting used to the flavour of this ice-cream, which is priced at INR 55 a cup, and INR 250 a family pack.
So, We're Saying...
You may either love it or be weirded by it. The flavour will be around at all Natural outlets in Mumbai, so you can take your time, think about it and then may be give it a shot.