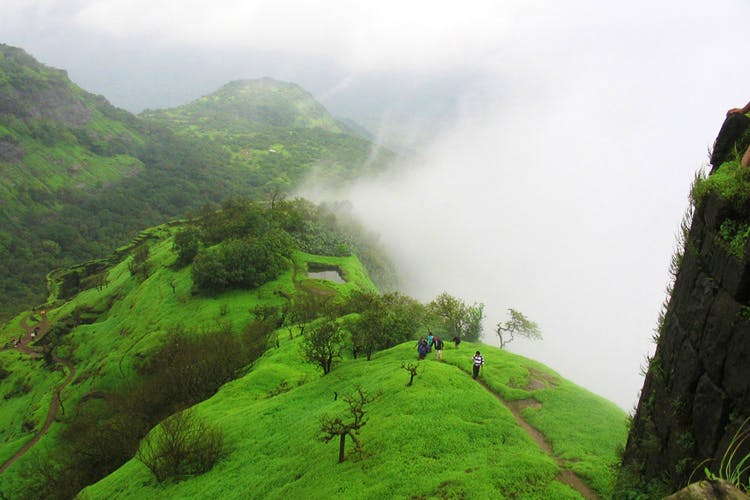 Rajmachi Fort
Rajmachi fort, though is easier and more accessible from Pune, it's a really popular trek among the Mumbaikars. It's a gorgeous peak during the monsoon time for trek with lush greenery that comes to life. The Rajmachi peak has two fortified structures, that is your Shrivardhan fort and Manaranjan fort. It's an easy trek and suitable for beginners.
View From The Top
It has one of the most breathtaking views of the entire valley, especially when the rains have subsided and the slight mist is still in the air.
Getting There
If you're coming from Mumbai, then start the trek from Kondhane Side.
Trekking Time
Approximately two hours to get to the top, and another hour and 45 minutes to descent.