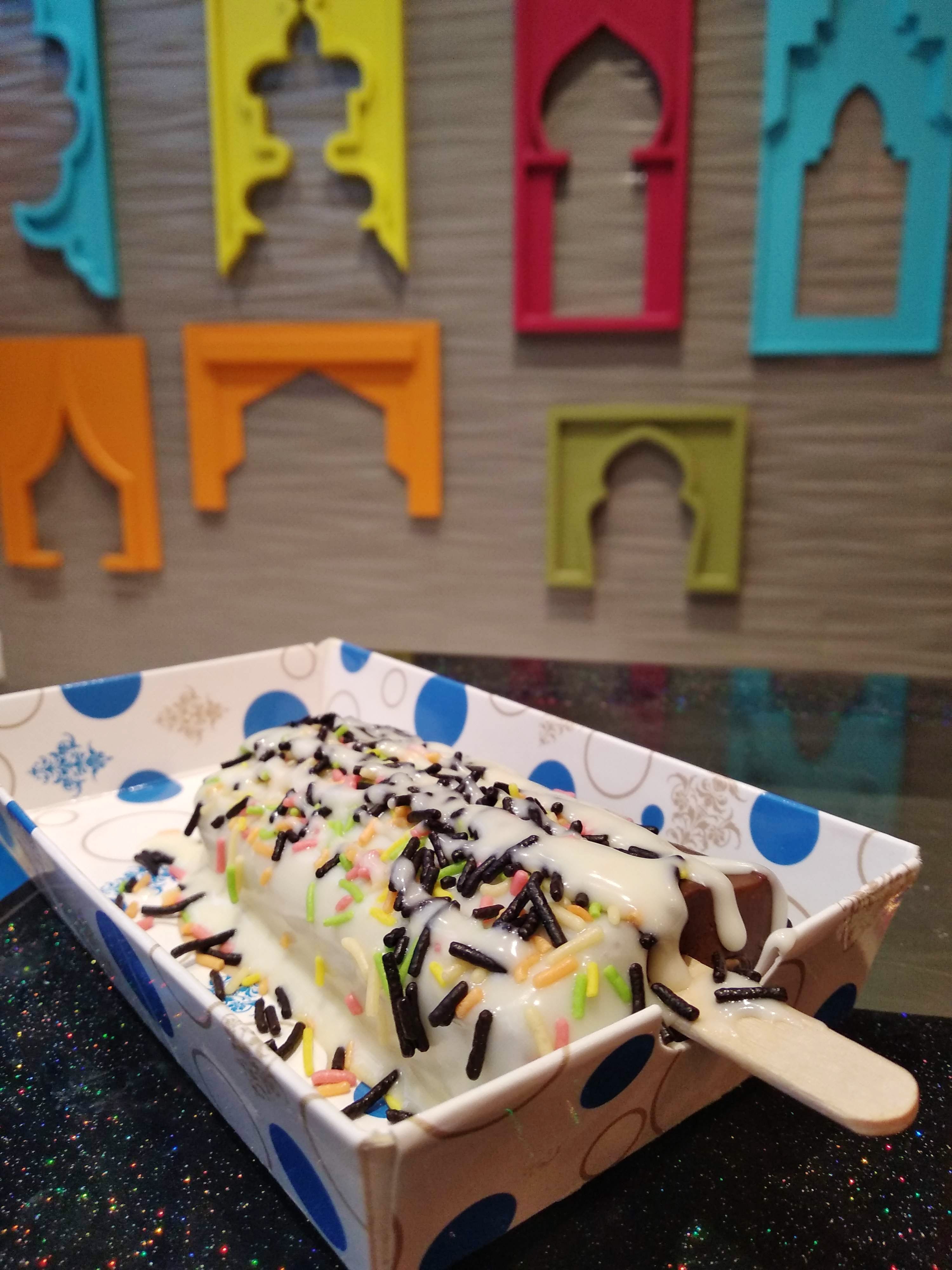 Shahi Experience At The Shahi Durbar
What Makes It Awesome?
You can enjoy Shahi Experience at Shahi Durbar! This small place is located on Carter road & has really good interiors. The staff is quite courteous. You'll find many options available ranging from Kulfi Falooda, pizza, pasta, sandwich, gelato Sticks, Rabdi and much much more. Currently, they have a Mango festival going on. So this is one stop where you'll satisfy all your mango cravings. They have mango sundaes, mango shake, mango Whipped cream and ice cream and yeah the mango Falooda. Another unique concept which they have is Dip it, Drizzle it, Dress it and Love it, Which says you can choose anyone from the many gelato Sticks, Dip it in either dark chocolate, milk chocolate or White chocolate, drizzle and dress it up with nuts, sprinklers, gems and more and love it. I was here in the evening and tried a few dishes which were excellent in taste and quality. I had the Veg Mozzarella cheese pizza which was loaded with veggies and cheese inside out. Also had the Shahi Durbar Special Mayonnaise Grill which is their best grill Sandwich, totally filling and delectable. Well, I also customized a gelato stick, Took the Nutella stick with white chocolate and few toppings. The cold coffee with ice cream is a delight for coffee lovers. I also found the mango sundae too good. It was a combination of mango pieces, mango kulfi and mango ice cream. Last but not least I had the Rabdi which I found an average. Overall a great experience.
What Could Be Better?
There should be seating available