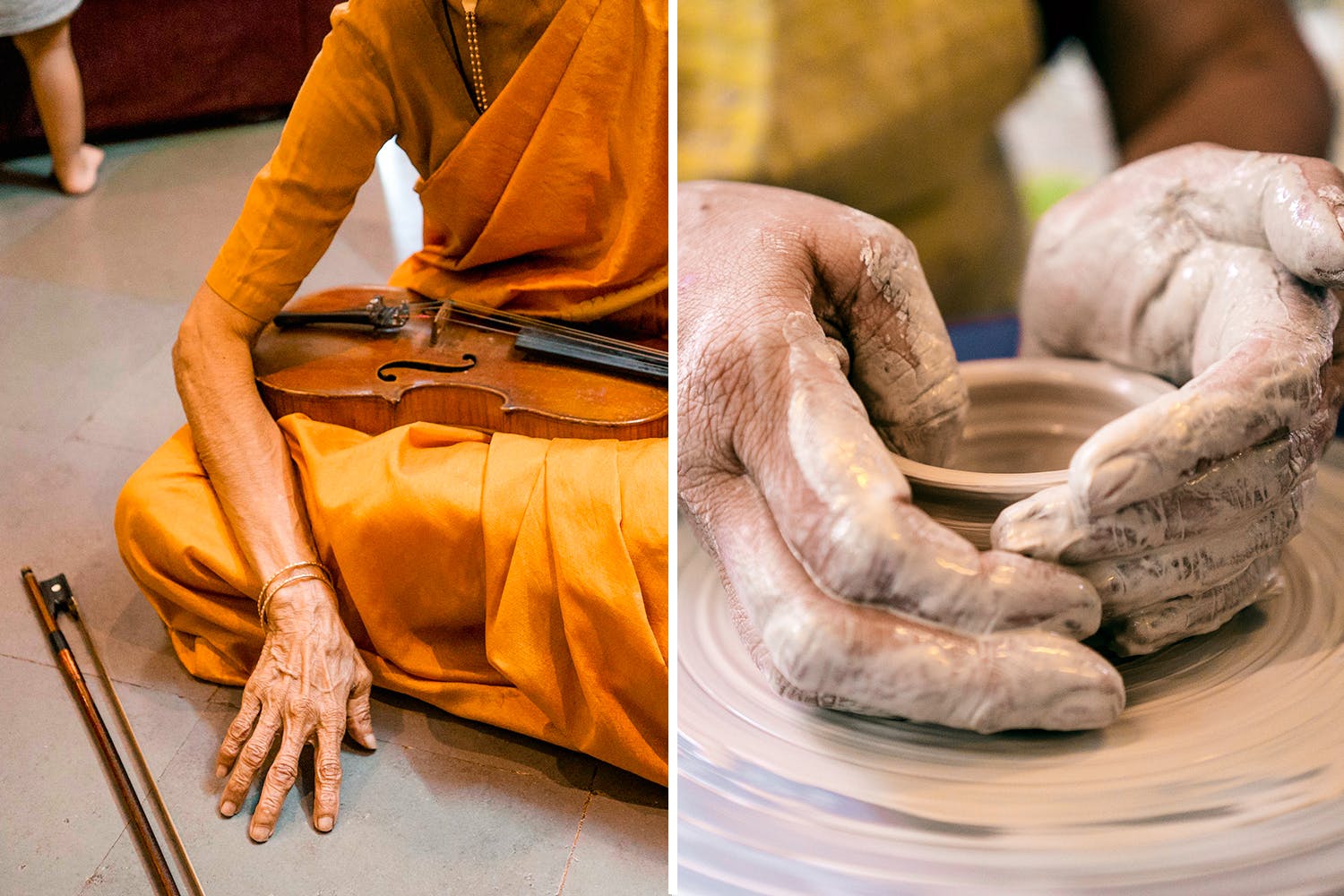 Music, Pottery Or Hair Styling: 5 Hobbies You Need To Revive This Season
It's that time of the year where some of us are blessed with a break or even have legit summer vacays. No, we aren't getting jealous while typing our thoughts. After all, who else would entertain you with all things awesome that this city has to offer?
Anyway, we decided to make your free time worthwhile by compiling a small list of things you could do or hobbies you could pick up to keep you entertained.
Photography
If you've always loved taking photos (selfies? Well, let's move beyond that) and have thought of mastering the camera and start shooting like a pro, there are a host of photography classes in the city that can help you hone your skills. Not just that, there are enough and more places to visit to get that perfect, Insta-worthy pic that can separate you from the rest. Vineye Photo School is one such place that offers you photography workshops in products, fashion, portrait, monsoon, landscapes and wildlife. They also have weekend batches, if that works out better for you.
When: 2-3 June
Type: Certificate workshop
Price: INR 9,000
Check them out here.
Also Check Out: FX School, National Institute of Photography, Udaan School of Photography
Arts & Craft
It's time to get all ye hands dirty! Arts and craft can truly keep you occupied and there are a number of workshops in the city to help you do just that. From pottery to drawing classes, spray painting, stained glass to even metal work; there's just so much to explore within the city.
To pick up calligraphy, painting and more, click on this.
For craft classes in the city, you can go here.
For pottery classes, where you can also take something back home, you can check this out.
Music
A lot of us love the sound of our voices (not just in the bathroom, mind you), which means that singing as a hobby should definitely be inculcated. So, if you've got a baritone or even indulge in some shrill notes, here's your chance to learn some songs or even different styles of music. If you want to learn Indian classical, check out the Shankar Mahadevan Academy which has music classes for children and adults.
If learning to play an instrument, like the violin is your jam, check this out.
Piano classes are also the rage, so you can entertain not just yourself, but so many others by picking up the skill here.
Performing Arts
If you're the type who loves to perform, either through dance, comedy, poetry or even theatre; there's a lot you can do in this city. From classes to workshops, you can choose your timings and the length of the course as per your schedule. And yeah, have a great time!
For unique dance styles and classes to help you learn them, check this out.
To hone that actor in you, check this out.
For poetry reading and clubs in the city, this will help.
The Others
If you enjoy cooking and baking, there are a host of options for you in the city. So, instead of ordering your favourite desserts and making your wallet lighter, you can just learn how to bake them and save the day. Check out these awesome baking classes in the city.
If you're into beauty and haircare, the Bbunt Academy has a lot to offer with courses to help you sail through your routine.
#LBBTip
Maker's Asylum, Habitat, Doolally and The Hive conduct workshops and events pretty often, so keep your eyes and ears open!
Comments