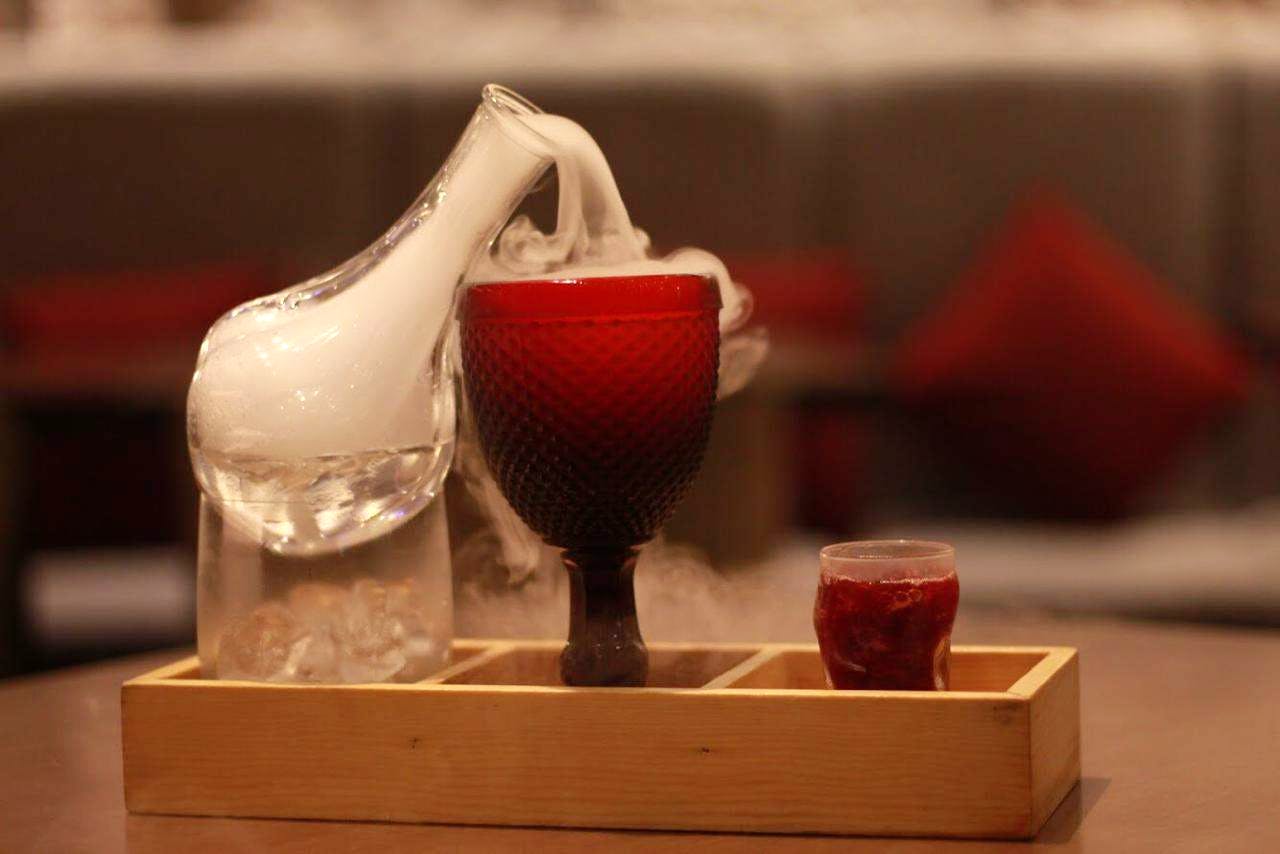 The Perfect Luxury Dining For The First Date!
What Makes It Awesome?
KODE is one of the most elegant restaurant in Mumbai. KODE has only one outlet which is located in the kamla mills Lower Parel. Our server and table attendant Mr Rohit is an extremely sweet person. Without him we wouldn't have had an amazing time. He suggested the most perfect dishes suitable to our taste and made sure of the allergies. The menu is curated in a way to give you an experience to remember. The menu is a combination of Continental, Asian and European cuisine. You would have seen that most places have an open bar but this place has an open kitchen too. Level of cleanliness and hygiene is maintained to the topmost level. The bar is elegant and code is the only place in Mumbai with the largest list of whisky brands available. The cocktail menu is vast with limited options for mocktails. We started with some sweet potato krispies with green pea and truffle cream. The chips were really crisp and goes well with the dip. The chunky shiitake burger is made with utmost perfection with the best quality ingredients. Shiitake mushrooms are cooked and turned into patties. The burger is served with some spicy mayo. We were then served a Turkish pizza. Manchego cheese that is sheep cheese (originating in Spain) is used while preparing this pizza. manchego cheese is garnished with some truffle oil to enhance the flavour. Not more than two places in Mumbai make use of manchego cheese. Potato gnocchi with roasted pumpkin puree and parmesan is my most favourite memory about this extraordinary meal. Pumpkin puree is the best I ever had. Balance of flavours, textures and presentation! Haricot beans and pimento paella is a Spanish dish with rice as the main ingredient. Being a vegetarian, I had never tried paella before because it is a seafood based dish but I was extremely happy and satisfied with this dish. Soft shell tacos with stew vegetables and smoked cheddar. Most appetizing tacos I ever had. Can literally taste the quality of the vegetables used. It's so good you cannot resist after having just one. Fresh guacamole with selection of crisps. They prepared the guacamole in front of us. Avocado was mixed with tomatoes jalapenos and cilantro. Vietnamese spring roll with goma sauce consist of glass noodles, carrots and cabbage. The way it is served is very inviting. Tofu edamame with Thai curry. Tofu is garnished with edamame beans and Thai curry is poured over it. It is served with Jasmine rice. Jasmine rice has originations in Thailand and it is shorter and thicker. All the three elements were prepared to a delightful taste. Ended the meal on a sweet note with baked Alaska and fake egg scramble. Baked Alaska is lit on fire with rum. Fake egg scramble is an eggless dessert made with white chocolate and mango French toast. And the ice cream serving is made with lichi syrup and magic salt. Both are amazing. Kode has set a benchmark for a complete fine dine experience. Must visit for a lavish experience.
Comments