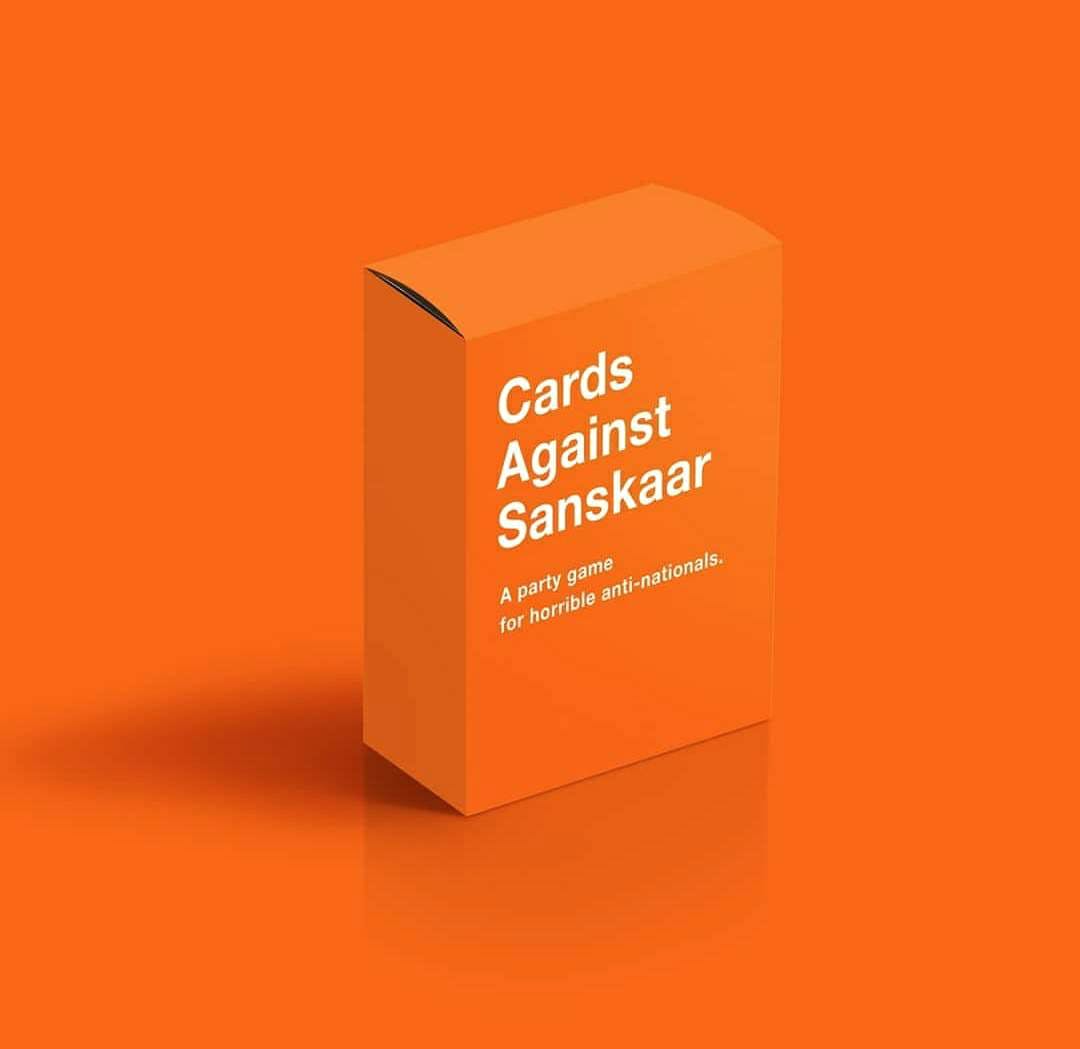 The Ultimate Un-Sanskaari Card Game Is Here & You Should Pre-Book The Deck
What Makes It Awesome?
Cards vs. Sanskaar is the hilarious Indian spinoff of Cards Against Humanity. It's the game that anti-national dreams are made of. The ultimate combination of design and dark jokes, Cards vs. Sanskaar is a game for those who can't help but roll their eyes or scoff when another random location in India is renamed to something sanskaari. What's with this sanskaar hype anyway, right? What initially started off as a prank is now a full-blown deck of cards with jokes based on Indian political and social environment. So alleged anti-nationals, rebels, dark joke lovers, and appreciators of political satire, pre-book your deck of Cards vs. Sanskaar before they sell out. The team is printing few limited edition decks and are running a crowdfunding campaign for it. They raised INR 2.9 lakhs within three days and are already 85% through with their target amount of INR 3.5 lakhs. Oh, and do check out the amazing merchandise including Postcards vs. Sanskaar, tote bags, pins etc. PS - Pre-order your deck to avail great discounts.