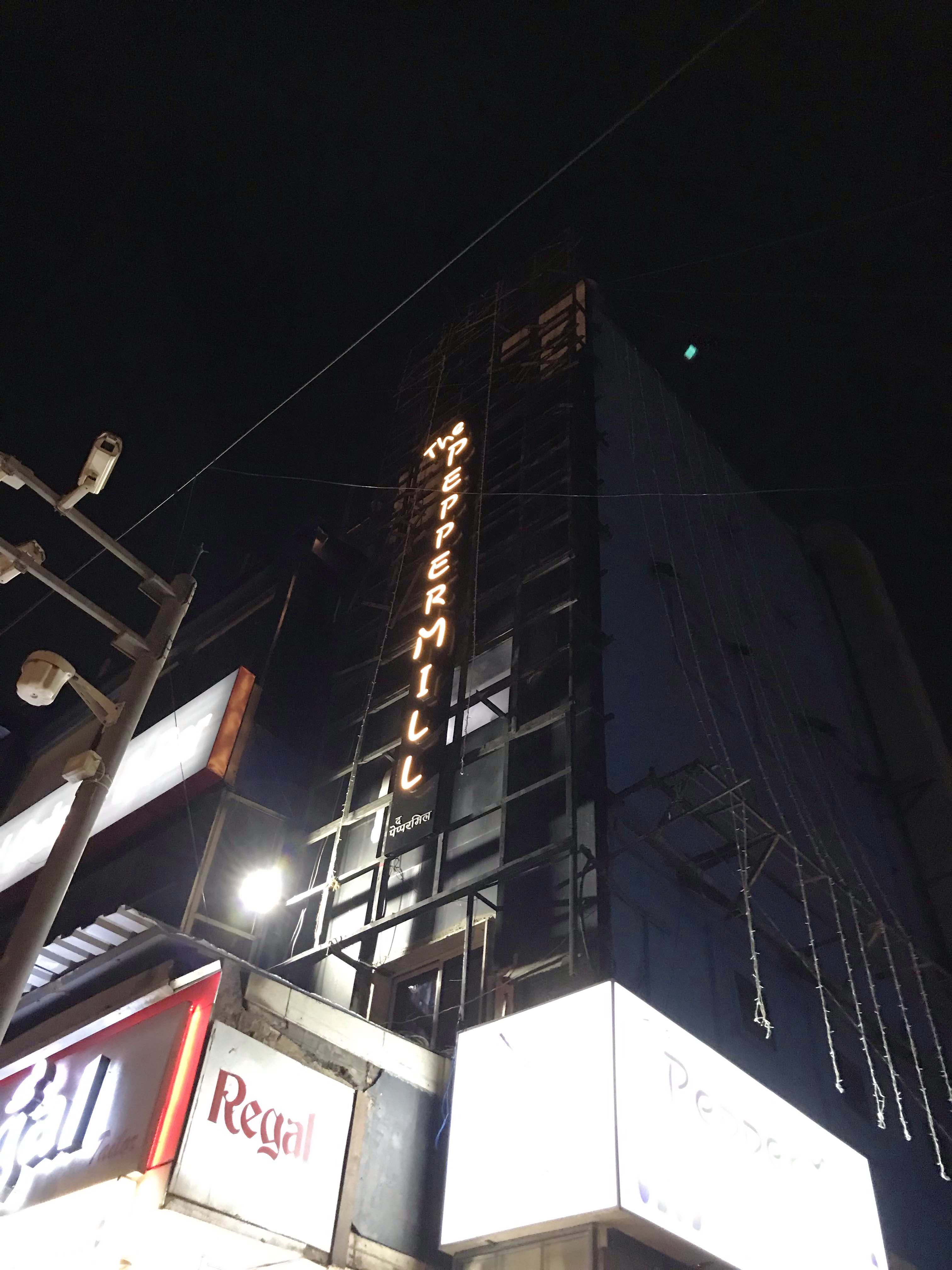 Hop Onto This Mill In The Heart Of Hill Road
What Makes It Awesome?
The PepperMill - your new prime location in the heart of Hill Road. Previously this place being Rude Lounge, memories definitely did come back of me being a college going guy and hanging out here - I'd be honest, my gang might have spent most of our money on alcohol than on our education. But hey, we still hold a legit degree in that case. Sitting down on the bus stop and sharing a smoke, when two young hoteliers who started of as apprentices would admire the Ambassador Building in town. Gazing at the luxurious building they would whisper- 'When can we open up our own restaurant and make it this large?' They had a dream, they had a passion, and after a few glitches over the months of opening - Mr Vinod & Mr Sudhansu have The Peppermill Open to us. Of course not to forget, Chef Parag behind some amazing recipes inside this Mill. Some of the Orders - Mocktails - Orange Lime Basil Mojito - This new orange zest to the mojito can be such a refreshing change. Could feel the freshly grounded basil leave and the slushed ice mixed well with the sweet and sour touch. Was really made well. PepperMill special Mocktail - This was the grapefruit/cranberry mixture. Giving it the sweet and sour punch again, it's served chilled with the salted rims on the glass. Subtle affair. Mains - Bread and Dips Platter - This was a very neat entree as a dish we could or anyone can order. Homemade assorted bread and served with seven types of dips ( hummus, olive tapenade, Mushroom, Peri- Peri, blue cheese, guacamole) - you just can't choose one to be a favorite here really. Simply clever. Crumb Fried Onion Rings - what makes this special that the onion rings are coated with their peko healthy crumbs - the whole wheat and other homemade bread crumbs giving the entire dish a healthy choice of eating. Baby Quiche (Veg) - from the tart to the toppings, in absolute love with the flavor. Gently baked tarts come with the filling of cheese and some really well-made vegetables inside. PepperMills Pizza - thin crust base, all 3 bell peppers mixed in - yellow, green and red. Jalapeños, Parmesan and smoked cheese - Definitely ask for this on your table. Loved every crunch of it. Mr. Vinod also recommended some of their favorites like the Homemade nachos and Their Citrus Beet Salad (if I got the name right). These two very exceptionally well made and served just the right way. Call it a venture, the love for hospitality or just an idea that comes out with pure passion, PepperMill definitely has this warm feeling as a dine-in experience. Wishing the team all the best for this venture and I would be sure the heading here quite often.
Best To Go With?
Family, Big Group, Bae, Kids
Comments