Take A Walk On The Healthy Side With This Footpath In Versova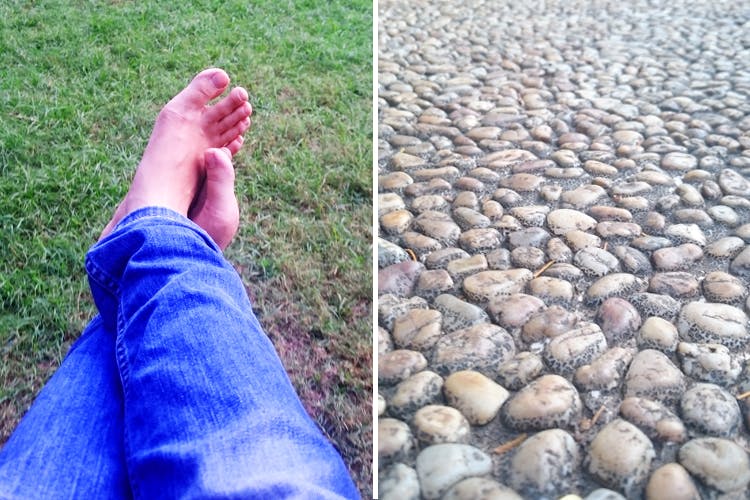 Shortcut
Hidden in one of the many parks around Versova, is a path dedicated to foot reflexology.
What Is It?
Walking on the rocks is not always comfortable, but it can help identify tender areas of the foot that need attention. Be willing to step out of your comfort zone once in awhile and take a walk along the stone footpath which is designed to stimulate the feet's reflex points, leading to health benefits such as increased blood circulation, enhanced digestion, improved balance, pain relief and stress reduction.
Anything Else?
The better shape you're in, the less pain you'll experience along the way. Make sure to drink lots of water throughout the day after finishing the walk.
Apart from the path dedicated to foot reflexology, this park offers a regular cement path for walks, a small designated play area for kids, some lovely swings to relax and admire nature, yoga sessions as well as gym machines; all this with some music playing in the background.
So, We're Saying...
Head there soon for a unique experience. You'll find it at Gulmohar Garden in Yagna Nagar, Versova.
Comments