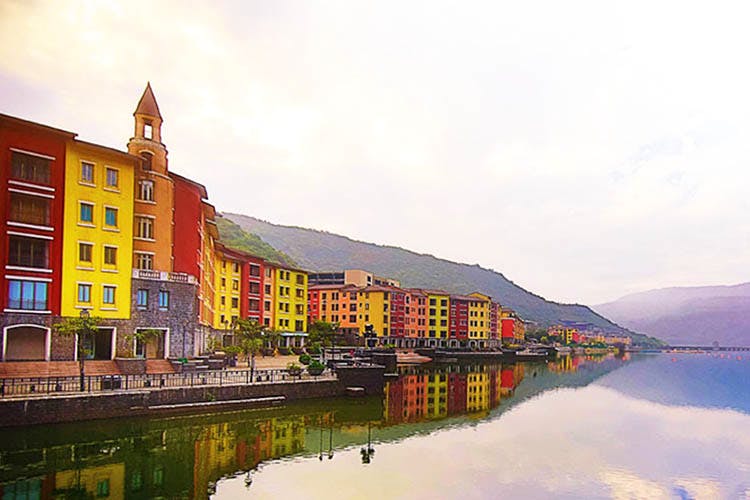 Take A Road Trip To 5 Getaways Less Than Three Hours Away From Pune
A much-awaited long weekend is probably the best thing in the world. So, for your next one, here's what you need to do: Get off work early, bring the gang together and drive down to any one of the getaways. Not more than three hours away from Pune, these are ideal to unwind at.
Visit The Plateau Of Million Flowers
Located in Satara, Kaas is the perfect weekend getaway in the lap of nature, surrounded by colourful flora, fresh air and a magnificent cool-blue lake to the north of the plateau. A UNESCO World Heritage Site and a biodiversity hotspot, Kaas is about three hours from Pune, housing over 850 different species of rare plants. Read more about it here.
A Day At A Chocolate Factory
Relive your Charlie and The Chocolate Factory moment at Maazana in Panchgani, almost three hours away from Pune. Located inside Mapro, Mazaana Chocolate Factory produces over 11,000 kgs of finished chocolate products every hour. From nutty chocolate pops to decadent dark cocoa bars, they have it all.
The place is neatly divided into different units. While at one side you may see the cocoa beans getting sorted, another section is dedicated for packaging and distribution of the chocolate bars. If this interests you, read more about it here.
Check Out This Book Village
A little over two-and-a-half hours away from Pune, Pustakanch Gaav (village of books) in Bhilar is for the bibliophile in you. We hear the government has assigned 25 readers' hotspots across the village, dedicated to particular genres of literature. While at one spot you may find everything about history and biographies, another spot is dedicated to poetry and fiction. With over 10,000 books, Bhilar is one of the top villages in the country with highest per capita availability of books.
Check In To Dreamy Lonavala Resort
Located at Tungarli in Lonavala, Rhythm (about one-and-a-half hours from Pune) is a luxury resort with sprawling green lawns and boutique suites overlooking a swimming pool. There are wooden cabanas on each side of the pool, and a golf course too. We loved their quaint studio suite called the Cypress that is designed as per traditional Balinese artwork.
There's a lot to do at Lonavala, so be rest assured your day will be full of fun activities. For more details, click here.
Keep It Simple At Lavasa
Just about two hours away from Pune, Lavasa is perhaps one of the most sought-after one-day getaways for many. And why wouldn't it be? Lavasa enjoys year-round pleasant weather with loads of options in entertainment, sports, events and games. So, here's a well-planned itinerary for you, comprising breakfast at an all-American diner, indoor golf, visit to a bamboo factory and more.
Comments