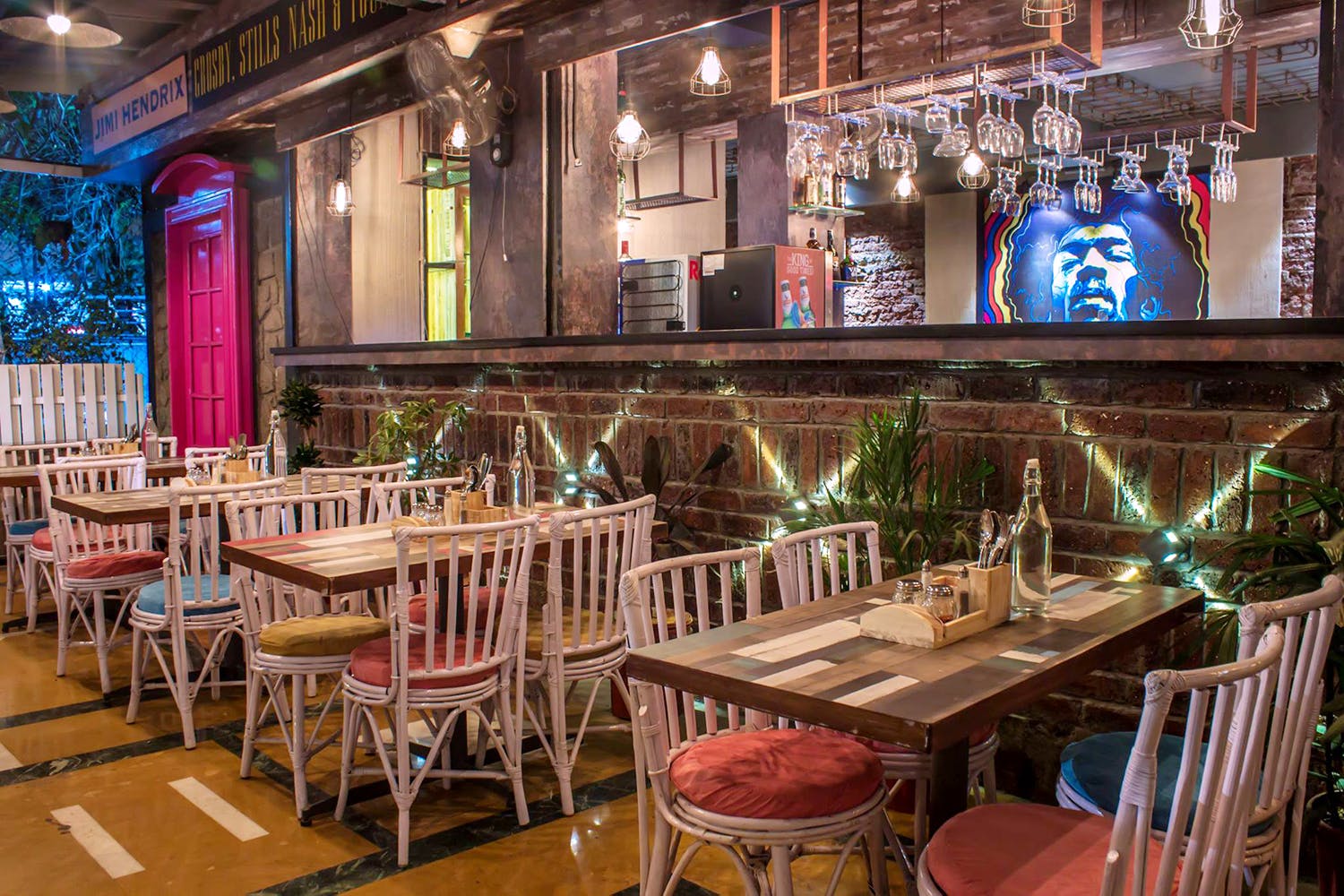 The Verdict Is Out: We've Picked The Best Restaurants In Pune
Pune is a city made up of culture, heritage, knowledge and people of different kinds. What brings all of these together is their common love for food. And these restaurants in Pune offer food that's worth digging a spoon into. So people, here's our pick of the best of restaurants in Pune.

Sante Spa Cuisine
Starting a whole new revolution in Pune's food scene, Sante Spa Cuisine has taken the city by storm. Their variety of gluten free, healthy, vegetarian and vegan options have changed the city's perspective towards healthy food. The calm ambiance and the staff that's well aware of the food, adds a cherry to cake.
Paasha, J.W. Marriott
A great view of the city, warm hospitality, great food and great drinks, Paasha by J.W. Marriott is Pune's favourite date spot. The corner tables that give a view of the road below, and the soft music that plays makes Paasha the perfect place to charm your date at.

J1
Offering a variety of traditional Maharashtrian dishes, J1 (the Marathi word for eating, 'jevan') is what you need to satiate your taste buds. From traditionally made mutton or chicken kheema, curries and biryanis to a number of vegetarian options too. On the other hand, the interiors of J1 are designed carefully. When you visit the place, it feels like you've entered a traditional wada.
Hotel Shreyas
Right from the moment you enter Hotel Shreyas, the fragrance of food will make you hungry even if you're not. The unlimited thali with a different menu everyday is a hard miss if you're in Pune. The best time to visit Shreyas is during summers where you can sip on unlimited rounds of aamras and/or during festivals when they serve special and traditional Maharashtrian dishes. We love the shrikhand that they make in-house.
S.P. Biryani House
Biryani made with love and pure ghee, S.P. Biryani house is a great place to hog on delicious mutton and chicken biryani in Pune. Apart from biryanis, you can also order chicken handi, chicken kolhapuri and other curry-based dishes. If you are a fish lover, S.P's Biryani House also has a few seafood preparations such as pomfret masala, surmai curry and prawns masala.

Aaoji Khaoji
Huge plates of combos which will leave your mouth watering, Aaoji Khaoji is every Punekar's favourite. The best part is that you can dig into delicious Punjabi food at pocket-friendly rates. This place is also known for their quirky names of dishes and thali combos named after famous personalities.
Le Plaisir
Le Plaisir is a favourite for a lot of people when they're in the mood for European. Their pastas, plated meals and desserts are a must-try. The ambiance of Le Plaisir is classy and you can easily woo your date. However, since these guys don't have a printed menu you have to go to the counter and place your order.
Hippie @ Heart
Drinks, food and punk interiors make Hippie @ Heart one of Pune's favourites. The place has a lively vibe and is great for dates and hangouts with friends. You must try out their pizzas, chilly paneer, nachos, onion rings and a number of other favourites of Punekars.

Fish Curry Rice
With two outlets in Pune, Fish Curry Rice is becoming a favoured place for all seafood cravings. You can choose from their set of thalis or even opt for a la carte but do not forget to order the sol kadi. Even if the place's name suggests the obvious specialty, Fish Curry Rice also serves delicious courses in chicken and mutton.

Comments