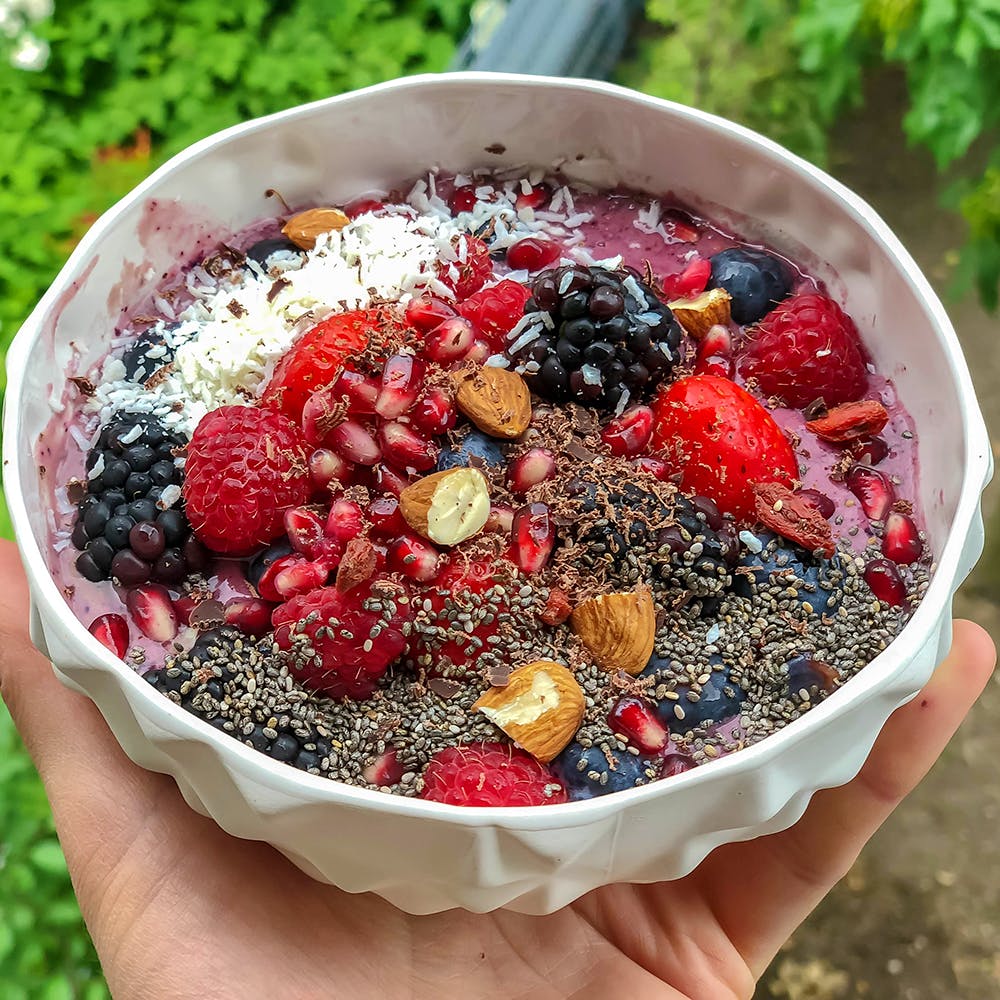 Get Bowled Over By Delicious Smoothie Bowls That Are Healthy Too
Move over regular smoothies and dig into smoothie bowls which are full of health as well as taste. These bowls come with yummy smoothies topped with fruits, seeds and nuts, and make for the perfect breakfast or lunch or brunch. Now that summer is here and your tummy craves for something sweet and chilled, here are five places in Pune that serve these bowls full of goodness.
One O Eight Lifestyle Cafe
For anything healthy and exotic, One O Eight Lifestyle Cafe comes to our minds. Situated in Koregaon Park, this lifestyle cafe serves smoothie and acai bowls in the city. In the name of breakfast bowls, they have cacao berry bowls, dragon smoothie bowls, pink passion acai bowl and granola bowls, which you can savour for a healthy breakfast fare.
Sante Spa Cuisine
A heaven for divine food, the smoothie bowls from Sante Spa Cuisine are one-of-a-kind. With rich garnish, these bowls are a concoction of several health foods and exotic ingredients. Try their moringa almond vanilla smoothie which has chia seeds, almonds, moringa and vanilla pods. Their oat smoothies are delectable as well.
The Vigour Kart
We absolutely love the stuffed smoothie bowls by Vigour Kart. Kick-start your day with these healthy smoothies that include chia seeds, non-dairy milk, honey or maple syrup, muesli, coconut flakes, fruits and berries. Try the nutty banana bowl for INR 300 or the mixed berry and vanilla bowl for INR 350. To order, contact them on their Instagram page.

Wild Sugar Patisserie & Cafe
Run by Chef Ajay Ahuja, a former chef at Theobroma, Mumbai and Darshan Bhattad, Wild Sugar Patisserie & Cafe in Viman Nagar has exquisite desserts and a scrumptious breakfast menu. No wonder they will serve yummy smoothie bowls. Smoothie lovers, you must have their mix berry smoothie bowl which is delectable and refreshing. It isn't too sweet and is just the right concoction of berries and yogurt.

Chafa Cafe & Studio
This healthy bistro cum studio in Koregaon Park has an amazing selection of smoothie bowls that are full of exotic and healthy elements. Their smoothie bowls mostly comprise of granola bars, moringa, yoghurt etc. Try their matcha moringa bowl or pink bowl, which has the goodness of kefir, granola and berries.
Comments