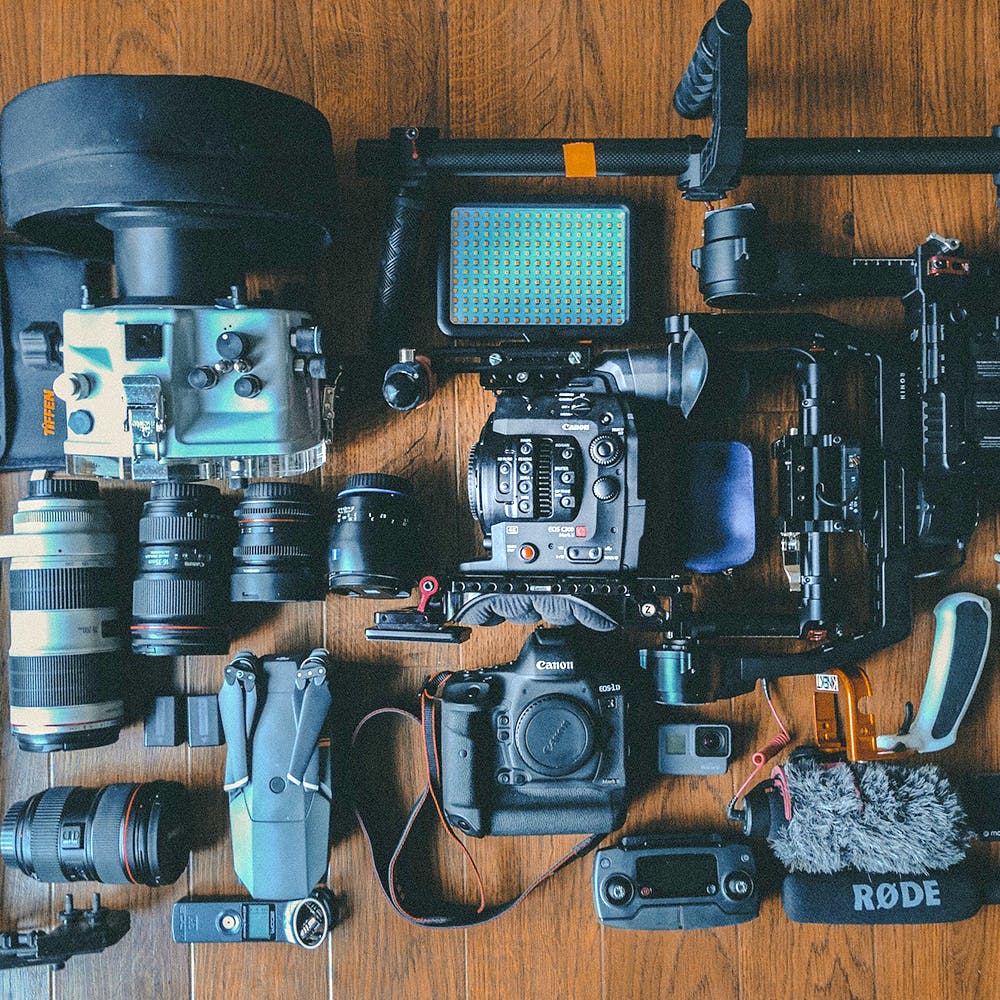 Own A DSLR & Other Accessories From These Camera Stores
Wish to learn photography or upgrade your existing gear? We know seven stores which will help you own the perfect camera to capture those priceless shots or moments. Nikon, Canon, Sony - the list is endless, so are the names of these accessories.
Kirti Stores
Everyone's favourite and a legend in itself, Kirti Stores in Shukrawar Peth is a well-known store to visit for your DSLR camera, and other accessories such as lenses, sun-gun, mic, lighting equipment etc. Be it a 200-D lens or 1300D one, you will find it all here. The store also is known to offer lower prices than most other stores. So you could get a camera or an accessory for cheaper.
Digital Fantasy
Digital Fantasy in Shukrawar Peth is yet another classic when it comes to finding awesome photography gear. The store pampers its customers with a variety of cameras from different brands and models. Do stop by and seek the most suitable gear. The prices are very decent and you will love the customer service.
Photography Store
It is a unique store on Bund Garden Road for several reasons. Firstly, it is a heaven for cameras and other accessories with 25+ photography equipment brands. Secondly, there are offers pouring in throughout the year. Thirdly, they also lend shooting equipment for reasonable prices. It is also a platform for buying and selling your products. We suggest you drop by to know about their best deals.
DN Digital
A trusted name when it comes to cameras, battery chargers and other digital photography accessories. Make a trip to DN Digital in Deccan Gymkhana and let them know your preference. The staff is extremely courteous and will help you bag the perfect gear for your next photo walk.
Camshot
Are you going on your very first photo walk and need the most basic model? Or are you a commercial photographer who is always on a lookout for latest trendy gear? Whatever the case may be, you will love the collection at Camshot in Aundh. The prices are a plus points and you can avail a lot of exciting offers on the gear.
Kirti Digital
A popular name amongst people staying in Aundh, Kirti Digital is a small yet well-equipped shop for all your camera and photography gear needs. You will love the branded models of cameras, go-pro, lenses and allied accessories.
Mahavir Stores
Need a DSLR camera, and other accessories such as lenses, sun-gun, mic, lighting equipment? Head to Budhwar Peth without a doubt and visit Mahavir Stores, a trusted name where you can get from a basic model to a high end one starting at INR 15,000.

Comments