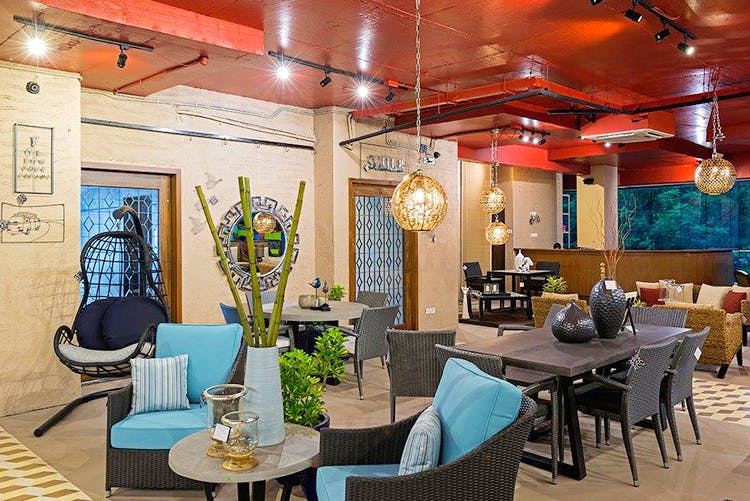 WiFi, Cupcakes & Bollywood: Escape Office With These Coworking Cafes In Pune
Ten-Second Takeaway
If you're a freelancer who's sick of home being your work place and don't necessary want to be sitting in everyday, here's a breath of fresh air. These cafés around town have you covered!
Café Peterdonuts
The café's exterior is impressive with red telephone booth doors and is just as splendid on the inside. The café is spacious and allows privacy and space to do your own work. They serve a number of dishes to munch on. We love their donuts, coffee, waffles and pesto sandwich.
Café Abaca
This place doubles up as a café and a furniture store, insuring that the decor is quite a treat to the eyes. Just the right amount of quiet, great internet access and a limited yet appealing menu make Café Abaca a great place to work out of. We'd suggest you try their cupcakes and hot chocolate.
One O Eight Café
Eat healthy while you work and get your creative juices flowing. A lot of sunshine, outdoor seating and metal chairs give it a refreshing feel to it. Just the kind of place you'd want to start work early at. We've heard the big brekkie and the french toast are must do's.
Comments