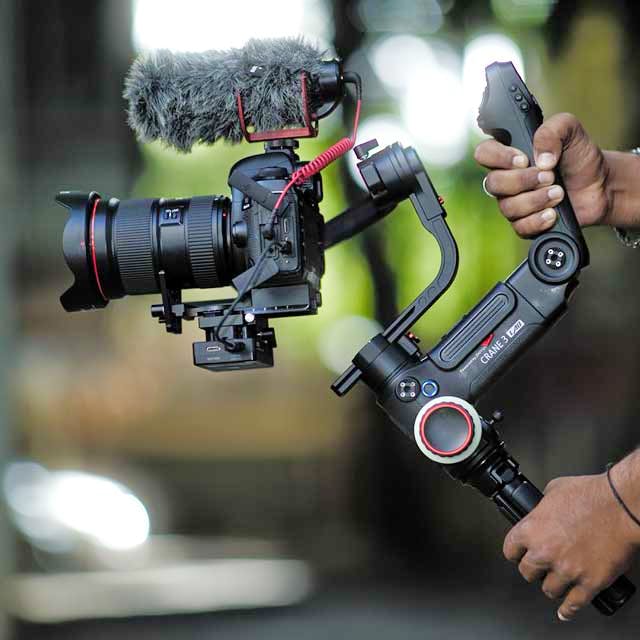 All Media Geeks, Check Out These Stores For The Best Rentals
Pune houses the biggest Film and Television Institute in the country-FTII- and apart from that there are many other media and film colleges around. Sometimes during assignments or projects, many students struggle with arranging the right kind of equipment. To help you out with that process, here is a list of stores for all the equipments and accessories where you can rent them for an affordable price:
Bharat Sound And Lighting
This store has been around for many years now and is go-to stop for all things to do with lighting. Located in the Peth area, this store stocks up on different kinds of lights and sound equipments that they give out for rent on a daily basis. From basic halogen lights to dimmers, light cues and intelligent lights, you can find it at all under the same roof here. The prices vary according to the availability of the product and the time period you want it for so make sure you get on a call with the store before visiting.
Soundeffects.com
Soundeffects takes care of all sorts of sound systems for major events and concerts in Pune. However, it is also very popular in the media circle as their sound systems are of top notch quality and their prices are not that high. If you are looking for a boom mike to shoot something or console to mix some music, this store is the right place for you to go to.

Primes And Zooms
If you are a fan of photography and have been around in the city for a while, you already know about the reputation of Primes and Zooms. Their camera rental services are the best in town! From different types of lenses to DSLRs and much more, this store helps you figure out your need and serves the purpose accordingly.
Aruna Creations
Need special costumes for a play or an event? Don't worry. Head over to Aruna Creations in Tingre Nagar for the best options. This two storey shop, stocks up on all sorts of costumes for all ages. Whether it be for a school performance or a college skit, you can find almost anything you want at Aruna Creations. They also alter your costumes according to the requirement and their charges start from INR 200 a day.
Venus Traders
Venus is not a new name for any of us. It's the stationery heaven of Pune. But did you know? You can buy several artistic accessories from this place for a very cheap price. They stock up on different kinds of canvases, digital pens and much more. Head over yourself and let us know your favourite pick.
Comments