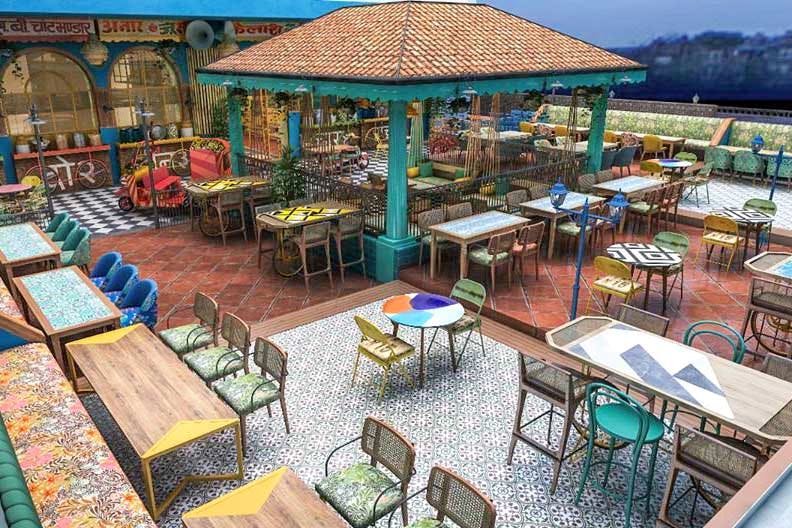 Drink & Dine At The Newest Restaurants & Bars In Pune
We often crave for new experiences while roaming the city. Pune, being a hub for hip lounges and restaurants keeps us amused with its newly-opened places. From gorgeous lounges to comfy cafes, here's where to go exploring for good food an drinks.
Lager Street - Lounge & Bar
This hip bar situated in Balewadi is becoming popular for its great food and ambiance. Visit Lager Street - Lounge & Bar and you are in for great hospitality and unlimited fun. Every Sunday, they have live music, gigs and excellent offers you cannot resist. If you and your gang have had enough of Balewadi High Street, this place comes as a fresh breather.
A meal for two will cost you INR 1500 with alcohol.
Cafe Swagg
Want to relax with a cup of coffee after a tiring day at work? Visit this cozy cafe in Kothrud and sip on some amazing beverages. Cafe Swagg is true to its name and has adorable decor. You can enjoy a nice cuppa and finger food while bantering away to friends. It is an ideal place to read and spending some quiet quality time.
A meal for two here will cost you about INR 400.
Dikhawa Dhaba
To experience a dhaba without travelling too far, pay a visit to Dikhawa Dhaba on NIBM Road and relish vegetarian food. The decor is rustic and they serve North Indian cuisine. We hear you must try their special ras malai. The place is ideal for a family get-together or for large group outings.
A meal for two will cost you about INR 600.
Talli Bar & Kitchen
When in Koregaon Park, visit Talli Bar & Kitchen for great drinks, yummy food and unlimited fun. This summer, beat the heat and drink away your blues with their special in-house concoctions. You must try their melon slings and vodka-litchi cocktail. Enjoy a match here too as it's the World Cup season, while sipping on cocktails and finger food.
A meal for two will cost you about INR 1700 with alcohol.
Cafe Apo
Situated in Kothrud, Cafe Apo is a new addition to your best hangout list. With a chilled-out vibe, this place is ideal for lunch, dinner and group outings. From small plates to delicious mains, they serve fusion and world cuisine. They often host art and craft workshops in the space as well.
A meal for two here will cost you about INR 400.
Comments