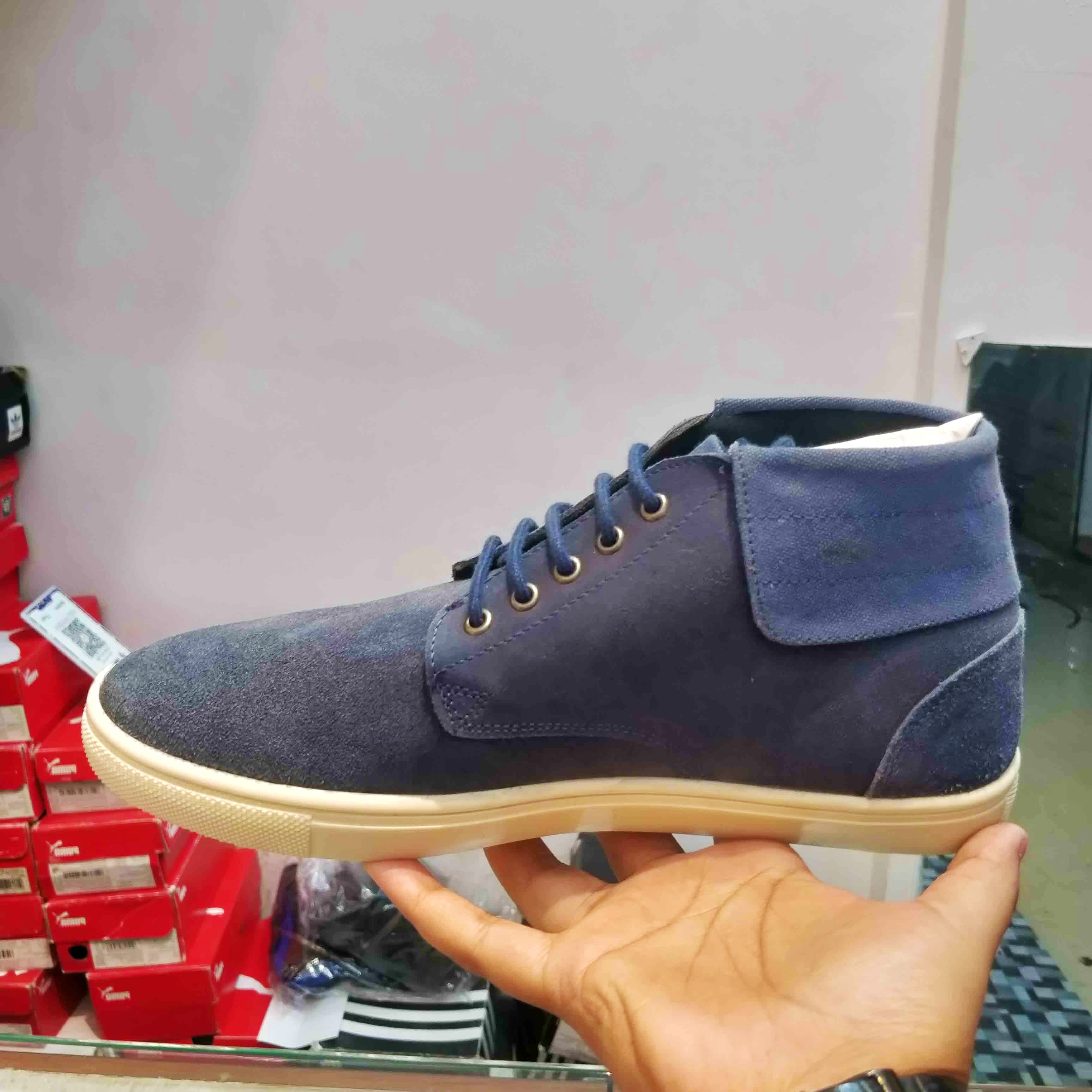 Big Brands, Small Price: Grab Original Shoes At Half The Price From This Store
Looking for branded shoes but don't want to splurge? Ganges and Madison offers branded men's shoes for half the price. And, they're all original. This store is located opposite to Dinshaw and Co., in the basement of Raheja Arcade in Camp. From their extensive and stylish collection, here are five shoes that we think you definitely must buy.
High Top Shoes From U.S. Pollo
Giving a classy as well as a casual look at the same time, this high top shoe from U.S. Pollo is a must for men. The shoe goes really well on casuals and also smart casuals. If you are planning to wear these to a date, make sure you pair them with dark blue jeans and a white shirt. We assure you, your date will be in awe. These shoes were for INR 1300 only.
Grey Printed Slip-Ons From Converse
The best part about the colour grey is that it can be paired with almost anything. And this pair of grey slip-ons for INR 1200, can be worn with any coloured tee and denims. The print adds a certain amount of punk to your personality and it's a good way to project your casual vibe.
Puma GV Special Sports Shoe
Need something classy and comfortable to wear to your gym? Get your hands on the GV Special by Puma. This shoe is super comfy and unlike new shoes, doesn't give you shoe bites. You could also wear these shoes on everyday basis. This pair is for INR 3000.
Denim Sneakers From U.S. Pollo
Add this beautiful pair of leather-patched denim shoes to your shoe collection. These shoes give an edge to any casual clothing that you wear. This pair can be matched with a pair of chinos or jeans. These denim sneakers will cost you INR 1300.
Brown Broads From Arrow
Lastly, we picked out an impressive pair of broads from Arrow for a formal outfit. You can pair these broads with almost any coloured pants (except black, might look a little odd). These shoes were available with them for INR 3000.
Comments