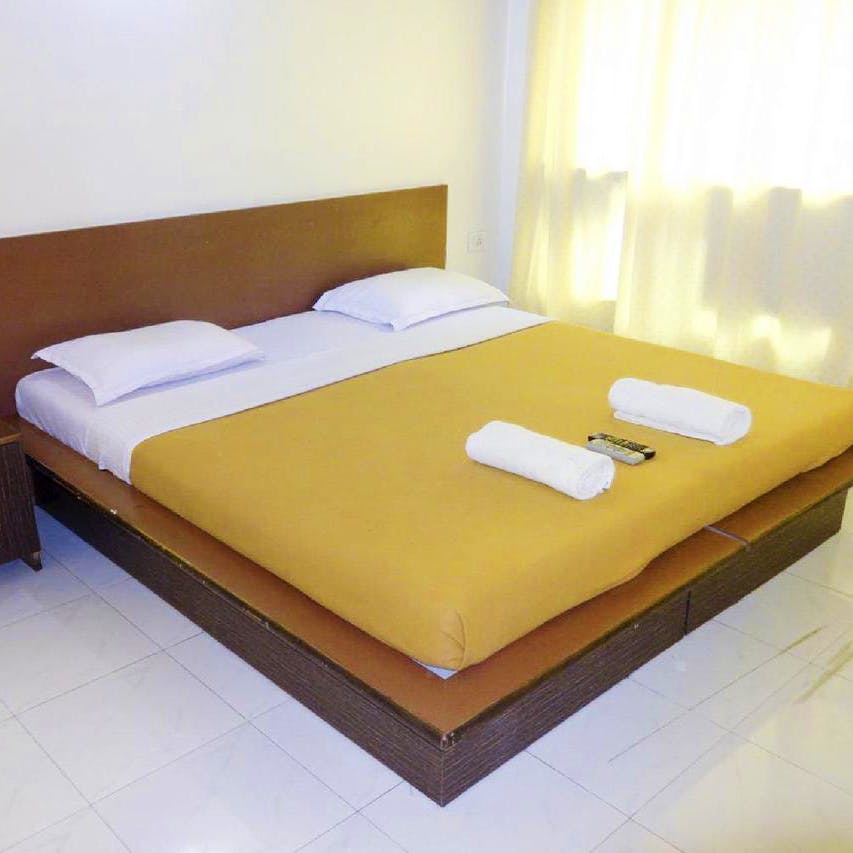 Attending NH7 Weekender? 5 Affordable Places You Can Stay At
Shortcut
If you're going to be in Pune for the Weekender, you're definitely going to need a place to crash at, have your private after-party at and just while away the day until it's time to see the artists you've actually come for.
Apartment For A Group
In Hadapsar, which is about 20 mins away from the venue, your Weekender gang can continue the after-party in peace. The two-bedroom apartment four beds, two in each room and a sofa bed that guarantees minimal cramping. It also has a terrace and breakfast is included in your stay. You can also access the garden at the property. And, there's WiFi available too.
Price: INR 10,834 for two nights
Room For 5 At Hotel Mukesh Residency
Enjoy your privacy and ditch the stress of ensuring that your host's neighbours aren't disturbed. This basic room for five is ideal for the weekend and isn't too far if you're planning to be a bit touristy before you head out to watch your favourite artists. For INR 100 you can add breakfast to your stay as well.
Price: INR 4,700 per night
2BHK Apartment in Kalyani Nagar
A clean and cozy apartment for the weekend isn't a bad idea when you have access to the pool. The additional plus is that it accommodates a group of six. The venue is 20 mins away from the apartment, but the neighbourhood is a great area to grab grub and drinks if you're planning to pre-drink.
Price: INR 10,834 per night
3-Bedroom Apartment in Kalyani Nagar
Got a large group that you're wondering to find a place to crash for? This 3-bedroom home can fit in a group of eight-nine. With three bathrooms and full beds in each room and a sofa-cum-bed in the living room, you won't be cramped for space. And, the venue is only 20 mins away. If you'd like to cook your own meals, there's a kitchen too and a TV to keep you entertained through the day.
Price: 19,910 for two nights
Comments