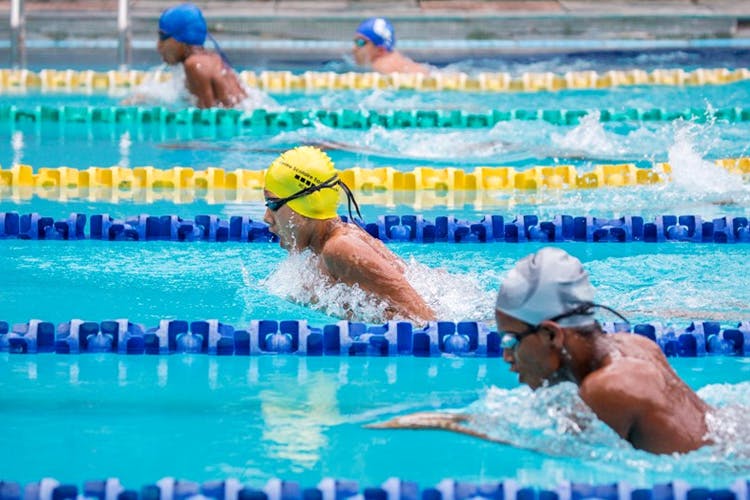 Dive Into These Swimming Pools In Pune Without A Membership
Pune is home to a variety of pools ranging from public swimming pools to exotic and luxurious, temperature-controlled pools. But don't let a lack of a membership stop you: here are the pools which don't require a membership.
The Royal Club
Located in Kalyani Nagar, this pool makes it to the list of best swimming pools in Kalyani Nagar. Located in a posh neighbourhood of Pune, The Royal Club has clean changing rooms, and other amenities. You can opt for a 45-minute swimming session here for only INR 100. Please note that there is an INR 200 registration charge that is applicable too.
Tilak Tank
Three separate pools at Deccan Gymkhana make this an excellent place to swim at. Located off Prabhat Road, the 50m long pools can be rented out on an hourly rate of only INR 100. What we love about this pool is that even though it is open to all, the hygiene is not compromised as the pool is equipped with the latest filtration plants in the market. There is also a separate pool for beginners, in case you're not too confident of your skills.
You can sign up for professional courses or a private coaching session too. This pool also conducts aqua- aerobics and water polo.
Hyatt Regency
It's a pity that not many know about the day pass at the pool at Hyatt Regency. For an additional charge, you can get access to the sauna and the gym and this gorgeous temperature controlled pool. There is also a sun-bathing facility available on the rooftop, where you'll find expats soaking in some Indian sun. This pool is a great idea for a Sunday morning where you can start your day with a swim and move on to the massive lunch spread at the hotel.
Poona Club
This members-only pool is located in one of the most convenient localities; five minutes from M.G Road, Koregaon Park and Dhole Patil Road, it's right in the middle of the city. Yes, we said members only, but if you're in the mood for a light dip in the pool all you need to do is catch hold of a member and accompany him to the pool. All you need to pay is a fee of INR 100.
The pool is crowded during the evenings; if you're looking at a serious workout the morning hours would be ideal for you.
Royal Connaught Boat Club
This one is a members-only pool too, but you can accompany a club member and buy a day pass for INR 200 at the swimming pool. This club is located on Boat Club Road, and is not as crowded as the one at Poona Club. Check in at an early hour, have a great workout at the pool and head to the restaurant in the club to eat. Make sure you're accompanied by a member though.
Comments