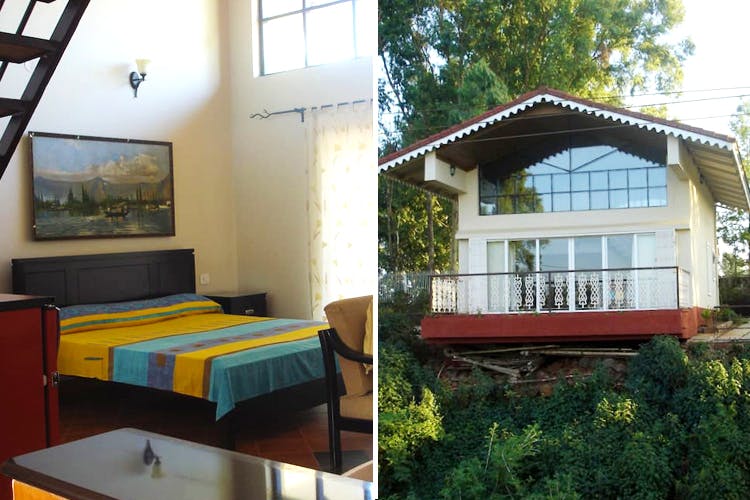 Stay At This Cottage Homestay Surrounded By Hills, Few Hours From Pune
What Is It?
Are you looking for a beautiful cottage to spend a few days of the weekend with your friends? Head to Ethereal a beautiful cottage in Panchgani for your group of four.
How Do I Get There?
It's a beautiful road journey to Panchgani. It takes 5 hours by car and around 6-hrs by bus but totally worth it. If you think you'll need Google maps the here it is.
What Did I Like?
The Ethereal has a lovely slanting roof with a warm cosy room and a huge balcony overlooking the scenic beauty of the valleys. There are two bedrooms here, a wooden staircase leads to the second one on the first floor. The cottage is surrounded by trees. The kitchen is stocked with cutlery and crockery. If you are into cooking, just carry the ingredients. The price per night is INR 4,471. You can contact them on 9420697371.
Book here.
So, We're Saying...
If you are looking to spend the weekend in the most refreshing way possible, head here.
{Calling all brides (and their tribes!) – From clothes to gifting, get all your wedding inspiration here. #HitchedWithLBB}
Comments