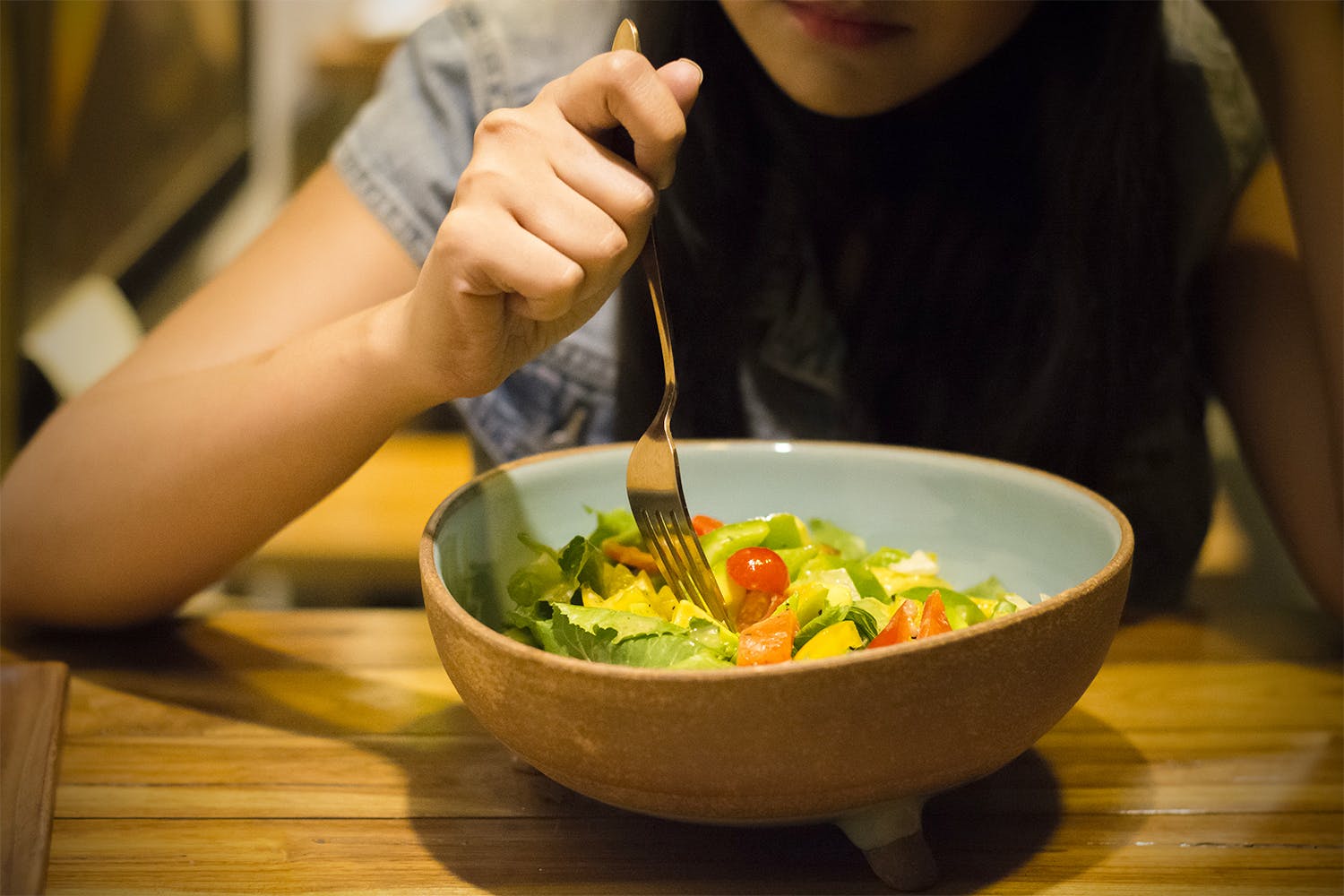 Green & Fresh: 5 Salads That Will Keep You Cool This Summer
Low appetite, need something light? We tried these 5 best summer salads in town, and you must check it out too.
Ibiza-Style Avocado Salad | Sante Spa Cuisine
Nestled in Lane No.1 in Koregaon Park, Sante Spa Cuisine never fails to impress us with its healthy yet flavoursome creations. For a light luncheon on a summer afternoon, we highly recommend you try their Ibiza-style avocado salad. Priced at INR 420, the salad has fresh lemony after-taste to it and contains mixed greens, lime leaf, cilantro stems, green onions, cherry tomatoes and bell peppers.
Nutri Chicken Fruit Salad | BistroNutrifood
Located beside DSK Toyota in Model Colony, BistroNutrifood is a quaint little eatery that serves everything from detoxifying juices to whole wheat rolls and keto omelettes. When it comes to summer salads, don't look beyond their chicken fruit salad for INR 180. Nutritious and yum, this salad is a mix of juicy baked chicken with pomegranate, green apples, pears, tossed in honey-pepper dressing. Vegetarians, you can get yourself a sprout fruit salad for INR 100.
Mango Mushroom Punch Salad | Salad Grills
Served with bread sticks and butter, we recommend you try the mango mushroom punch salad from Salad Grills in Kalyani Nagar. Perfect for summers, this veg salad is made of grilled mushrooms, broccoli, leeks, bell peppers, lettuce and black olives, tossed in a delectable mango-lime dressing. While the small bowl is priced at INR 130, the regular bowl (that can suffice two) comes for INR 230.
Russian Salad | Prem's
Head to Prem's (in Koregaon Park) on a lazy Sunday noon for the tastiest and the lightest Russian salad in town. Priced at INR 300, this is made of diced carrots, French beans, potatoes boiled, peeled and cubed, roughly cut pineapples and a generous amount of mayonnaise sauce.
Melon Feta Salad | Euriska
A perfect summertime salad is the one that has fresh ice-cold watermelon in it. Where to get it, you ask? Head to Eriska in Mundhwa to try this sweet and savoury salad (for INR 250) made of melons, tomatoes, chopped mint and feta cheese, tossed in extra-virgin olive oil and balsamic vinegar.
Comments