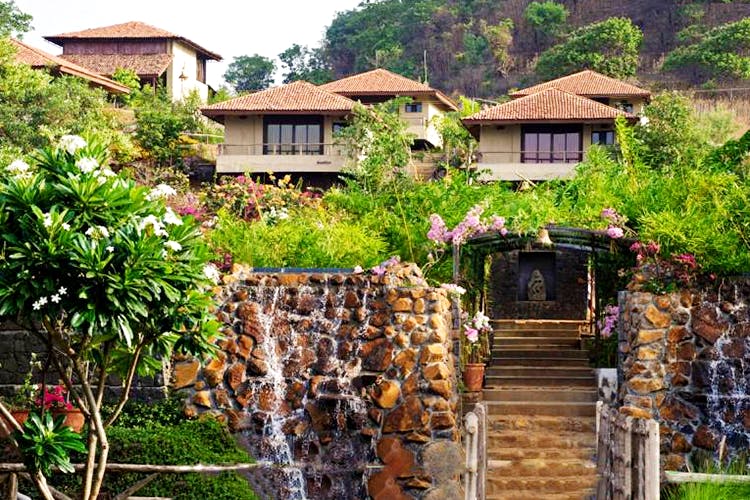 Take Bae For A Surprise Getaway To This Mountain Resort With Cottages & Private Pools
What Is It?
Malhar Machi Lodge near Mulshi Dam serves as a perfect getaway with your fam or S.O. Trust us, you don't want to miss out on going to this one!
How Do I Get There?
It takes around an hour and a half to get to this resort from Pune. We'd recommend you drive down and follow this detailed route.
What Did I Like?
Whether you plan on staying for a day or a week, this place will ensure that your stay is memorable. It offers a great view of the Sahyadri range and a lake. With Maharaja rooms for those of you that like the royal treatment, and absolutely delicious food, what else could you ask for?  The food here has both veg and non-veg option. So you needn't worry. With an indoor pool, a bar, air-conditioned rooms, breakfast services, free parking, room service and a restaurant being just some of the perks, you can imagine the rest! Malhar Machi also organises Karaoke nights and bonfires. You can munch on snacks while allowing the tabla and sitar to take you on a musical journey during the live music nights. This place is situated amidst lush greenery allowing you to unwind and relax, away from the hustle and bustle of the city. If this sounds like something you need, book yourself a room here.
Anything Else?
What are you waiting for? Pack your bags for a soothing getaway at Malhar Machi.
Comments