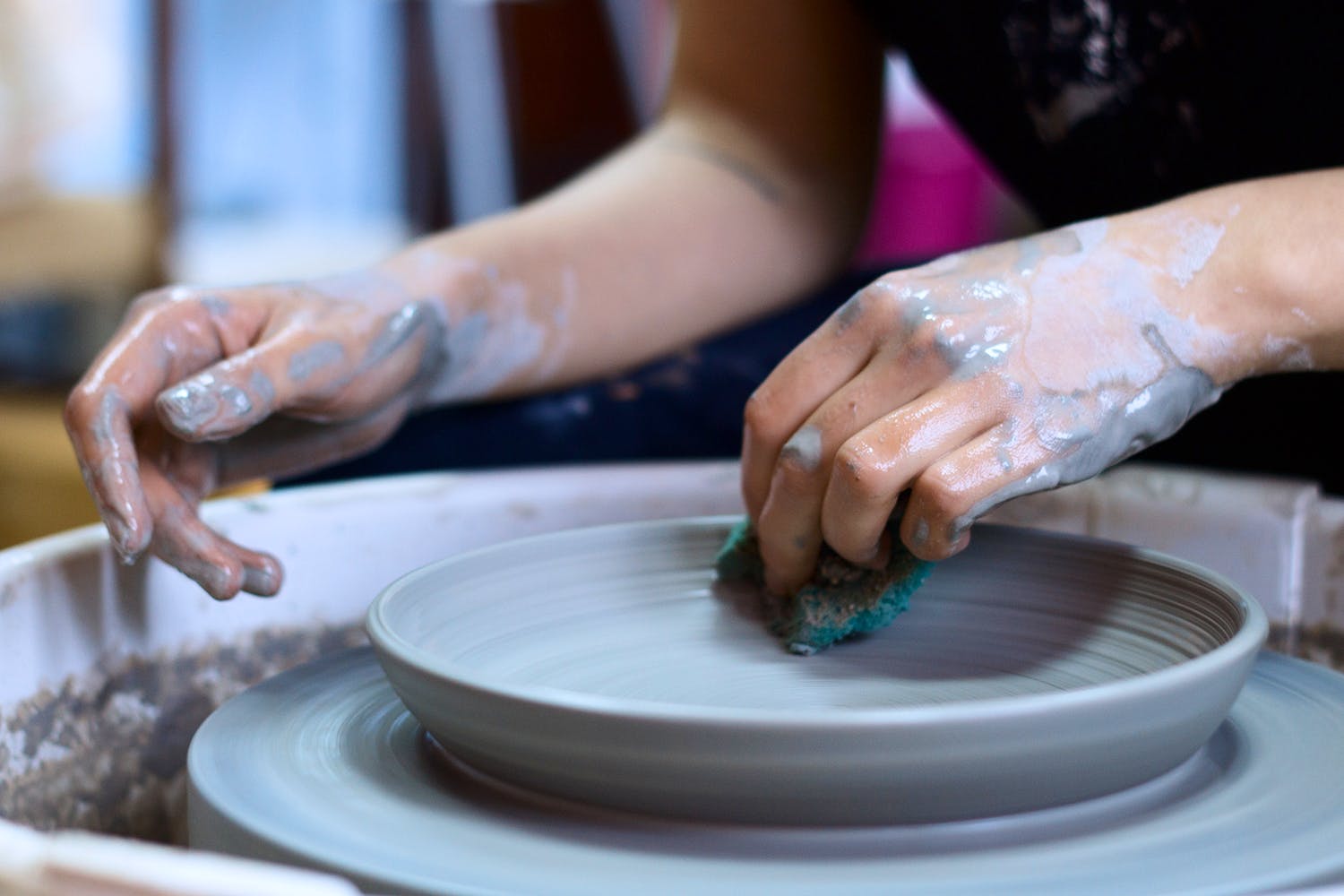 Get Your Hands Dirty & Create Something Beautiful At These Pottery Classes
Do you want to learn the art of pottery? Fancy this art as your new hobby? You can learn and hone your skills by joining these top pottery classes in Pune. There are some ceramic studios as well as artists who hold workshops and short-term classes across the city.
Priyanka Joshi Ceramic Studio
Popular artist Priyanka Joshi owns a ceramic studio in Karve Nagar that often holds pottery workshops of beginners as well as the advanced level. If you do not know the ABC of this art, we recommend you inquire about the beginner's introductory course workshop that they hold almost twice a year. You can also learn the hand-building as well as wheel-throwing techniques under one roof with two experienced and skilled, professional potters.
Ganesh Prajapati Classes
With a rich experience of 10+ years in the field of pottery, Ganesh Prajapati has been teaching the art to adults as well as children. His studio in Katraj imparts personalised training and you have the option to either attend the classes in the studio or call the tutor at home. Apart from that, he also trains in clay modelling.
Milind Misal's Picasso Art Studio
Picasso Art Studio in Pashan is known for its art courses. Obviously, it's the first name that pops up in our head when we say pottery. Join the academy to learn the art from a scratch. Convened by the founding artist Milind Misal, these classes will provide you with a comprehensive insight into the art of spinning.
Veena Chandran Ceramic Studio
Veena Chandran specialises in functional tableware, personalised gifts and pieces, sculptures, custom crockery for restaurants and cafes and installations and other art pieces. She also holds pottery workshops at her studio in Kalyani Nagar. Chandran's inspiration has always been in nature. In her workshops, she will hence teach you the nitty-gritty of the network of cracks in the dry-patched soil, arches and curves on tree branches and leaves and more.

Ask Shruti a question