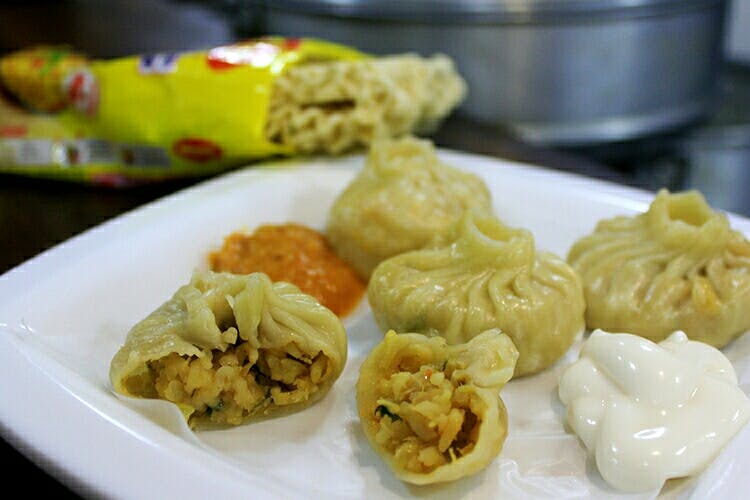 Did You Know About This Local Eatery That Serves Maggi Momos?
What Makes It Awesome
We're certain that if different kinds of dishes entered a competition, Maggi and momos would be in the top three. Because don't we all love our big hot bowls of Maggi with the right amount of masala and our steaming plates of momos and chutney? Well, the question is what happens when the two are paired together to give you Maggi Momos. To be honest, we were rather kicked to even hear that we could treat ourselves to this unique concoction at Bhuvans Blue Ridge in Hinjewadi. A plate cost us INR 90 and while there wasn't much place around to sit, we were happy to just dig in.
What Could Be Better?
While we loved the idea behind the dish, we think the masala in the Maggi could be a tad more.
What's My Pro Tip?
Bhuvans is an eatery that serves delicacies from great eateries around the city, so make sure you check out the other food options too. We recommend their sandwiches for a quick, pocket-friendly snack.
Anything Else?
So, go here and decide for yourself. Do make sure you let us know what you think!