Thank you for visiting. Love discovering new brands? Discover 60,000+ brands on LBB
Blue Floral Pleated Unisex Mask
Eligible for Free Shipping
Product Details
Material:
Modal Satin
Pattern:
Floral
Weight:
Approx 50 gm for one mask
How to use:
Cover your mouth and nose properly to ensure there are no gaps between the face and the mask.
Dimensions:
6.5 inches x 4 inches
Care:
- Clean your hands with an alcohol-based hand rub or soap & water before wearing the mask.
- Avoid touching the mask while using it. Remove the mask from behind (do not touch the front of the mask).
Note: No Exchange & No Returns.
About the Brand
One for you, many for others in need. Namastay Away is here to serve you with re-usable handcrafted masks to swing through the quarantine, making it a style statement.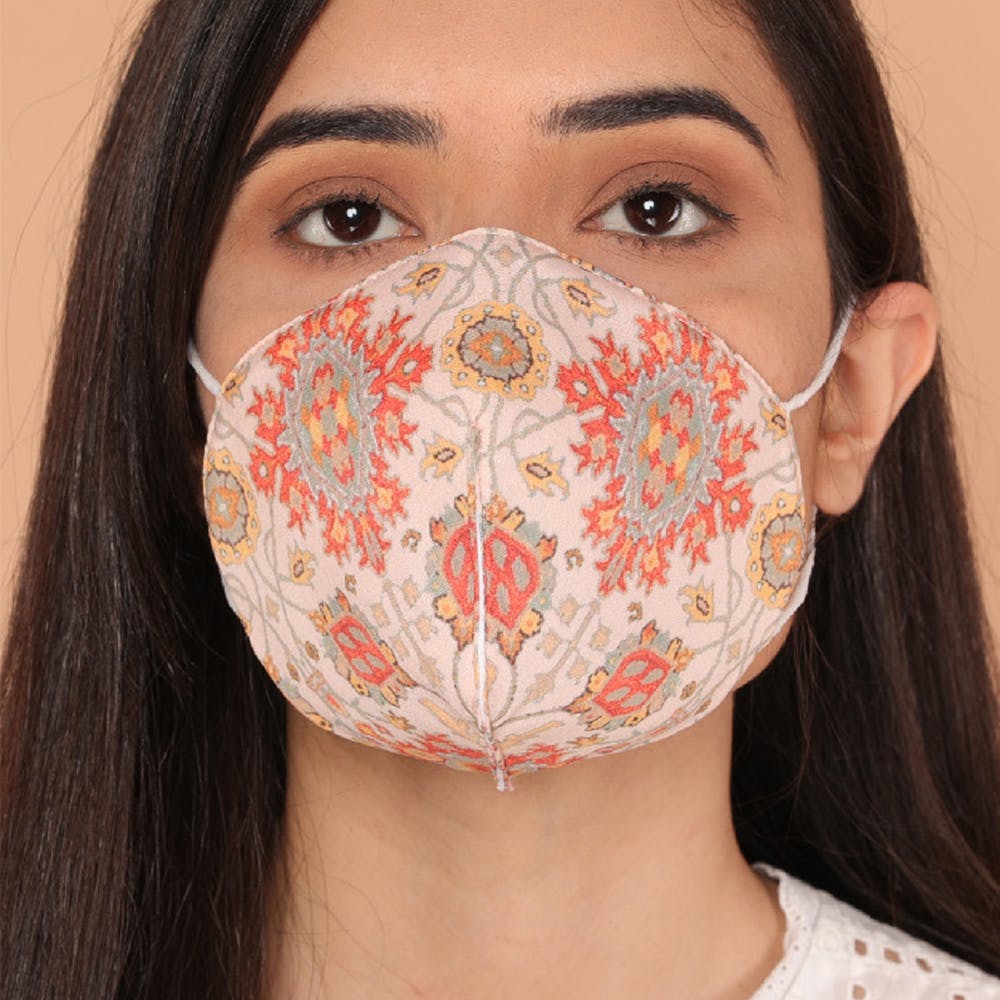 This Designer Is Making A Difference, One Mask At A Time
By Shaili Shah