Thank you for visiting. Love discovering new brands? Discover 60,000+ brands on LBB
Eco-Friendly Reusable Panty Liners (Regular - 260mm)
Free Shipping On All Orders Above 599
Product Details
Material:
Organic Cotton Cloth
Weight:
0.36 kg
Highlights:
Rebelle Panty Liners is made using an amiable and soothing material that offers breathability and comfortable utilization. The pads refrain from using gels, chemicals, perfumes, or carcinogens to avoid irritation and itches. The Pads are the ideal choice as a backup for menstrual cups or tampons, as the cotton material of the panty liner go gentle on the skin and offer a safe and leak-free utilization.
Inclusions:
Pack of Reusable Panty Liners
Dimensions:
Dimensions (Length): 26cm
Care:
-Soak the used liner in cold water for 15 – 30 minutes.
-Use a mild soap to gently wash the pad.
-Do not use a brush or fabric softener.
-Squeeze and wash like any other garment.
-It can also be put in a washing machine after rinse.
-Once washed, let it dry in the sun completely.

Note: No Exchange & No Returns
About the Brand
Rebelle Natural Menstrual Pads, formerly known as Idham pads, was born of one woman's desire that every woman should be able to choose a safer, more sensible alternative to regular sanitary pads and get freedom from excessive dryness, rashes, itches that they cause.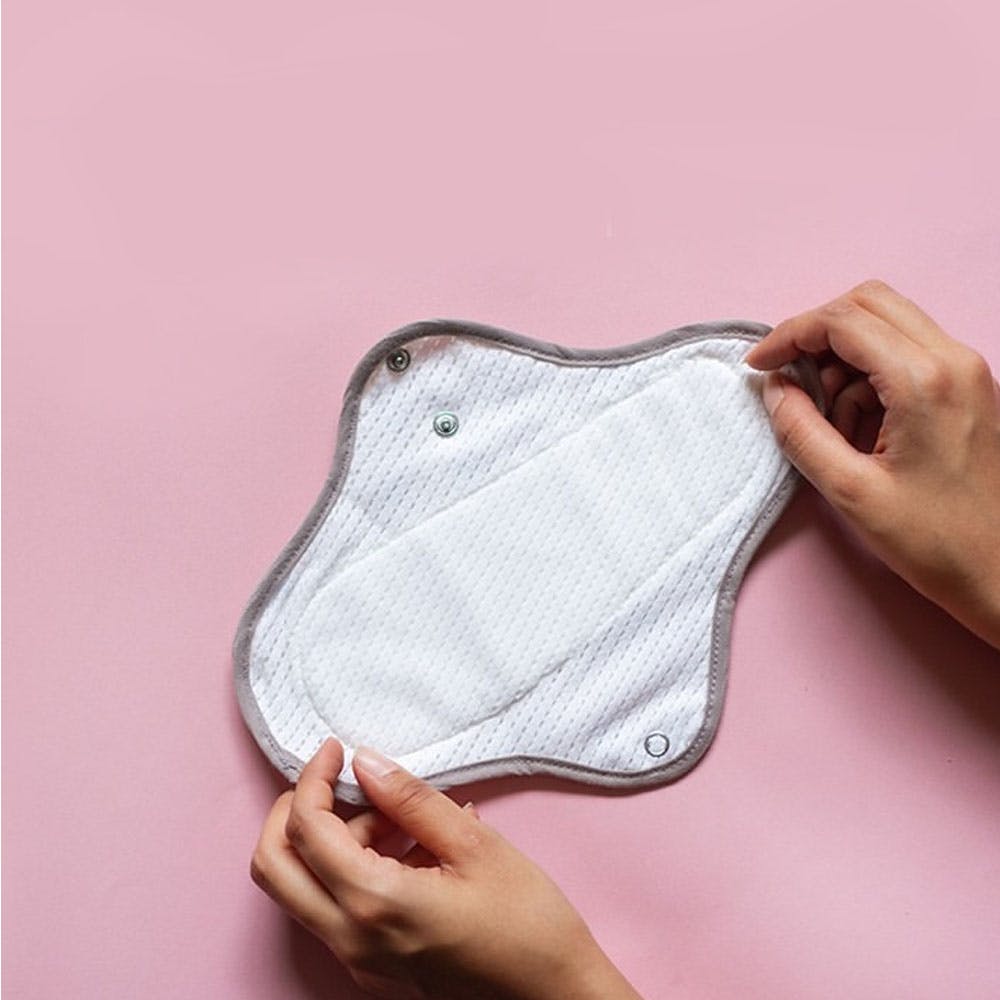 Choose Sanitary Comfort: Buy Reusable & Sustainable Pads From Rebelle
By Oindrilla Gupta