Thank you for visiting. You can now shop EARTH HEART on Nykaa Fashion
Eligible for Free Shipping
Product Details
Product Type:
Table Lamp
Purpose:
Display Light
Power Source:
AC Adapter
Shape:
Abstract
Material:
Banana Fibre , Cane
Weight:
1035g
Inclusions:
1M WIRE + HOLDER
1 PLUG (2 PIN)
1 CEILING CAP (METAL)
Dimensions:
(L x B x H): (13 x 17 x 10) Inches
Care:
Prolonged exposure to sunlight or harsh rays, rain and moisture can be harmful to the fibre. Please use a duster or vacuum cleaner for cleaning.
Note: Preferred Bulb: LED FILAMENT BULB (WARM | THREAD TYPE | 4W- 9W)
About the Brand
Earth Heart is the celebration of the bond that the human race share with the earth, reinforced and reinterpreted in contemporary design aesthetics. Inspired from the human hands that create, Earth Heart brings together artists, artisans and designers from myriad cultures, traditions and influences across the country, to create unique living experiences through a range of sustainable home decor products.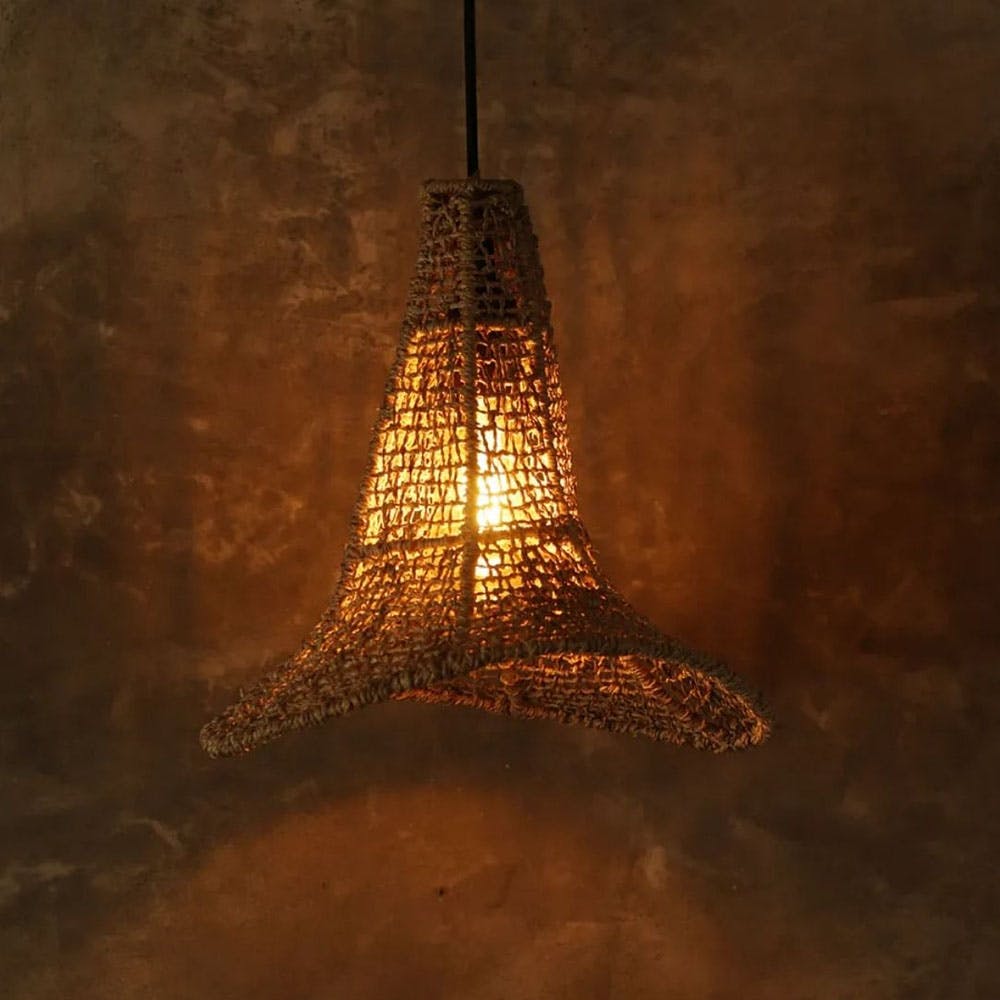 Rustic Chic: Check Out This Brand's Sustainable Pendant Lights & Artsy Planters
By Shruti Ringe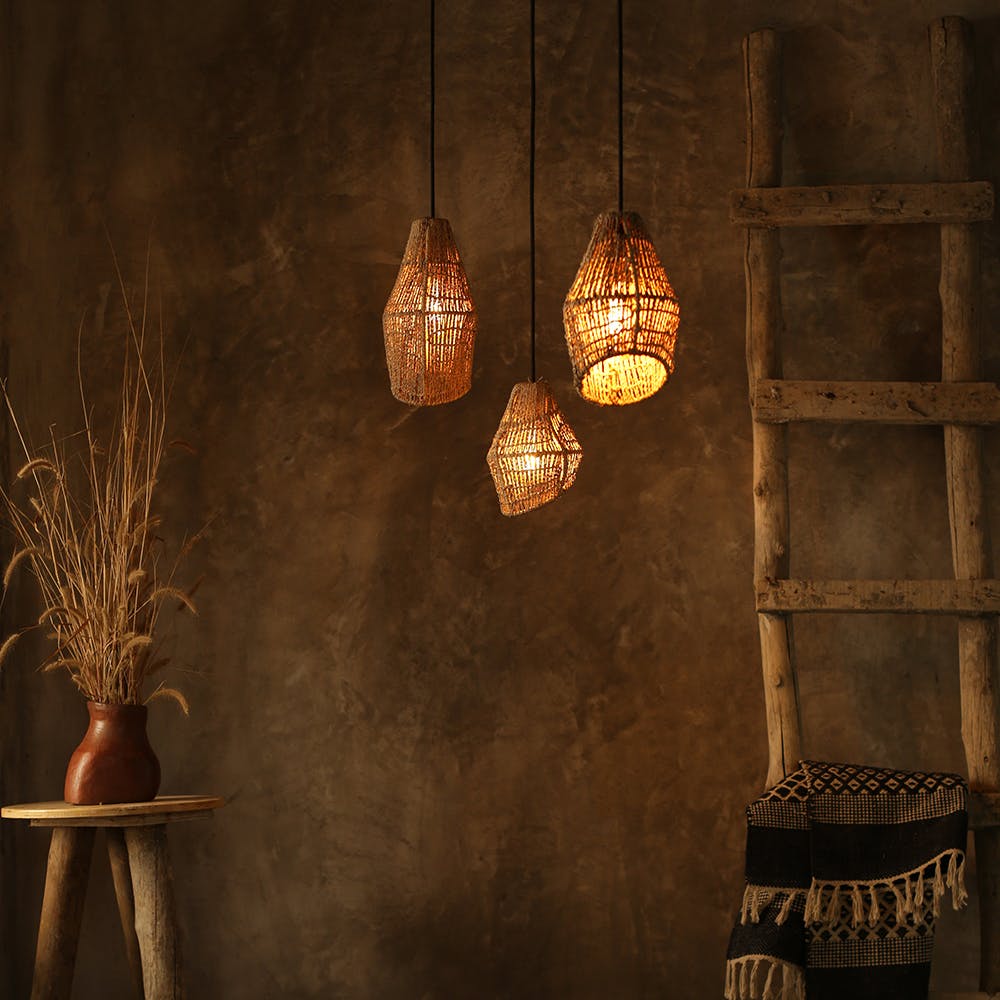 Shop For Earth-Conscious, Handmade Home Decor From This Brand
By Anjali Jacob