Thank you for visiting. Love discovering new brands? Discover 60,000+ brands on LBB
Gourmet Breakfast Gift Box - Breakfast Made Easy-1000 gm
Eligible for Free Shipping
Product Details
Cereal Type:
Flakes
Weight:
1000 gm
Ingredients:
Cranberry & Almond Toasted Millet Muesli- 250g
Rolled oats, Almonds, Palm sugar syrup, Cranberries, Sunflower oil, Ragi (Finger Millet) flakes, Bajra (Pearl Millet) flakes, Honey, Sesame seeds, Flax seeds, Vanilla, Cinnamon powder & salt.
Everyone's favorite Choco Chip Oat Clusters & Ragi Flakes with Banana Breakfast Cereal- 350g
Ragi, Oats, Palm Jaggery, Sunflower Oil, Flax Seed, Jowar, Rice, Choco chips, Freeze Dried Banana, Salt & Natural Mixed Tocopherols
Dark Chocolate & Espresso Crunchy Granola Bars- (40g X 6 bars- 240g)
Rolled Oats, Sugar, Palm Kernel Oil, Dietary Fiber (Fructooligosaccharides), Choco Chips, Mixed Millet Flour, Coffee Extract, Salt, Soy Lecithin, Sodium bi Carbonate and Natural Mixed Tocopherols
Inclusions:
This box contains:
An award-winning Cranberry & Almond Toasted Millet Muesli- 250g
Clusters & Flakes Breakfast Cereal - Choco Chip Oat Clusters & Ragi Flakes with Banana 350g
Crunchy Granola Bars- Dark Chocolate & Espresso - (40g X 6 bars- 240g)
The gift box is beautifully illustrated and is a visual delight
Dimensions:
Length: 27.5 Cm
Breadth: 27.5 Cm
Height: 12 Cm
Note: No Exchange & Return
About the Brand
Monsoon Harvest is a family-run food start-up with a deep-rooted philosophy of providing its customers with wholesome and sustainable foods. Their products use local ancient grains and produce such as millets, amaranth and Palmyra sugar, which are traditionally grown, in the region in contemporary ways. Their product range comprises of breakfast muesli & cereals and snacks. All Monsoon Harvest products are made in small batches at their FSSAI licensed manufacturing facility in Coimbatore, India. The products are handmade in small batches by a strong female workforce.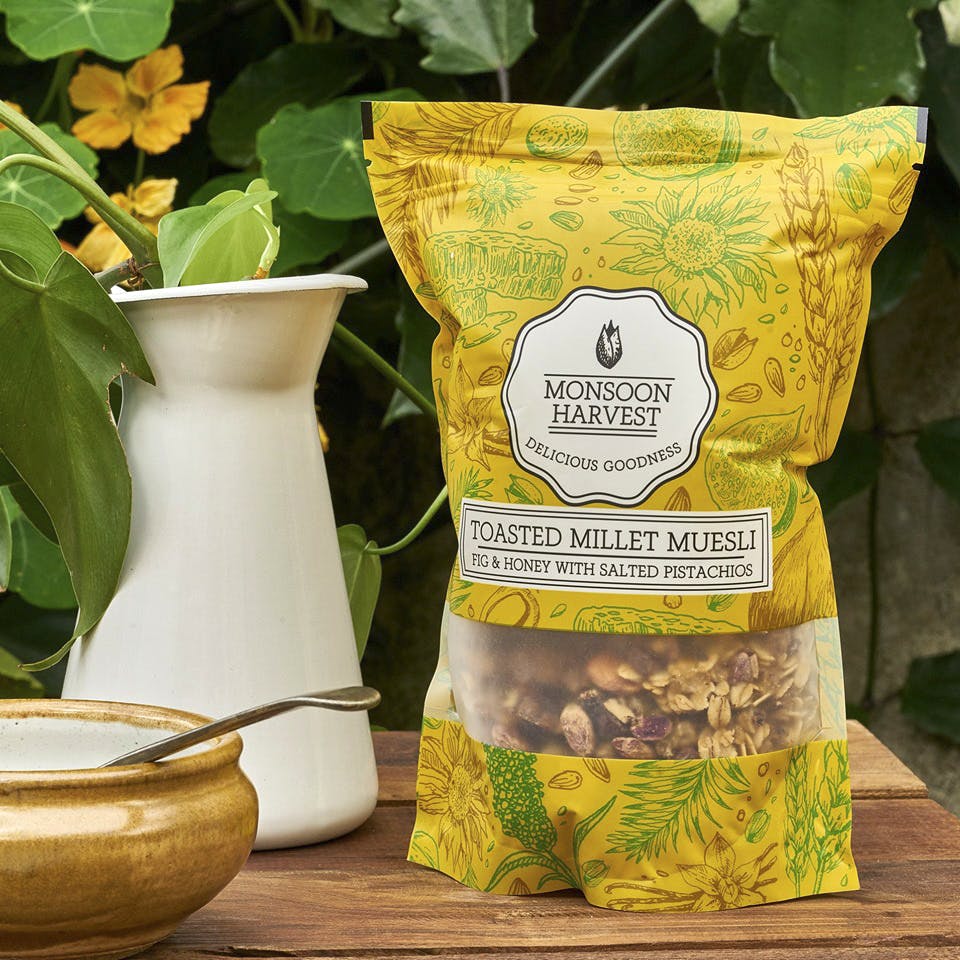 Chocolate Clusters To Milllet Muesli, Get Delish Snacks From This Brand
By Dipika Chowhan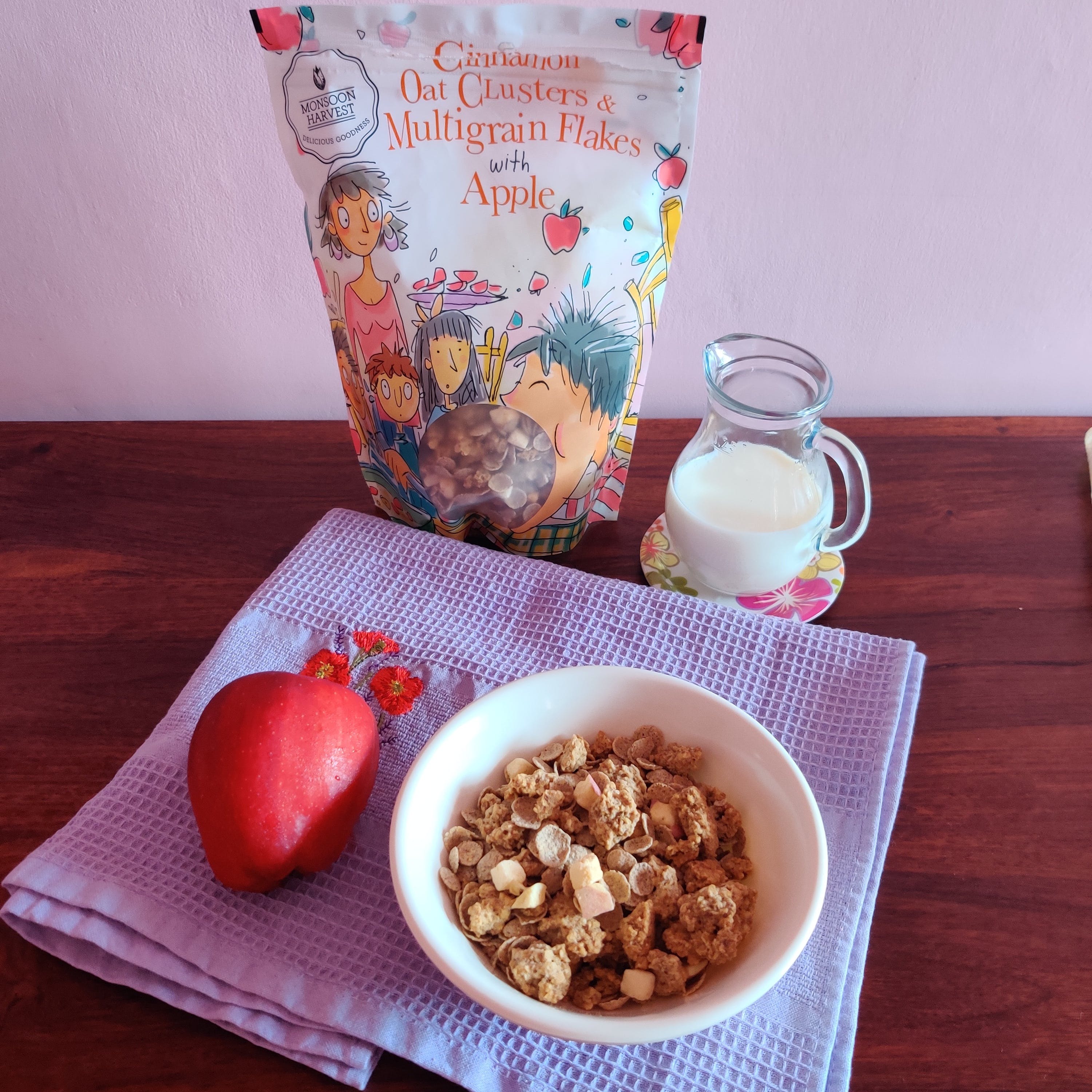 The Cinnamon Oats Clusters Cereal By Monsoon Harvest Is Tasty, Nutritious And Kids Will Love It!
By Aakanksha Singh Devi