Thank you for visiting. Love discovering new brands? Discover 60,000+ brands on LBB
Muladhara Chakra Soap - 100 gm
Free Shipping On All Orders Above 599
Product Details
Formulation:
Bar
Weight:
100 gm
Concern:
All Skin Type
Highlights:
Muladhara Chakra Soap for Health and Abundance: Use the Root chakra soap when you want a nurturing hug. It helps in feeling grounded, calm, relaxed and soothed. If you are feeling distressed or disconnected, it will help you to create a sense of protection, security, hope, and confidence in yourself.
How to use:
1. Hold the soap in your dominant hand and set an intention Health and Abundance.
2. Give your energy to your intention as you start rubbing the soap gently on your body.
3. Visualize this energy as it removes all the deposits of bad memories, moments and fear from your soul.
4. This is not a routine bath that you have every day, this is a cleansing ritual. As you cleanse yourself, remember that you are always safe and secure at and connected to Mother Earth.
Ingredients:
Natural Oil and Extracts, Raw Sugar Syrup, Glycerin, Soap Base, Colour and 100% Essential Oil.
Inclusions:
1 Soap
Care:
Your soap is a carrier of your energy. Extreme care should be taken to avoid common usage.
Note: No Exchange & Return
About the Brand
Sammini Soaps are handcrafted based on research and sciences of aromatherapy, colour and spiritual therapy. They are created for having a positive effect on your energy fields and the vibrations of your environment and are made with vegan and cruelty-free ingredients.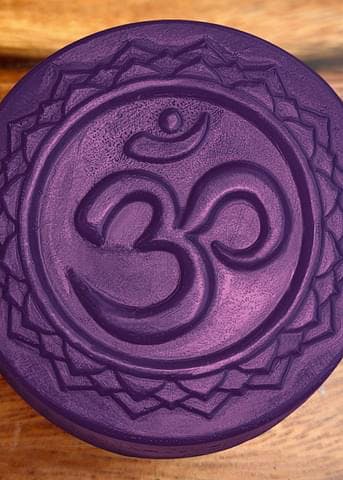 Good Vibes & Chakra Soaps: Cleanse Your Mind, Body & Soul With Sammini
By Chhavi Joshi