Thank you for visiting. Love discovering new brands? Discover 60,000+ brands on LBB
Multigrain Diet Mix & Jowar Bajra Mix (Tomato)
Free Shipping On All Orders Above 599
Product Details
Weight:
95 g
Ingredients:
Multigrain Diet Mix: jowar balls, ragi balls, ragi sev, wheat puff,dry mango powder, cumin powder, iodised salt, chilli powder, black pepper powder, edible vegetable oil
Jowar Bajra Mix (Tomato): "Sorghum puff, Millet Puff, Iodised Salt, Edible Veg. Oil, Sugar, Tomato Powder, Spices & Condiments"
Inclusions:
1X Multigrain Diet Mix
1X Jowar Bajra Mix (Tomato)
Care:
Store in room temperature.
Note: No Return or Exchange
About the Brand
Khokha presents to you a modern take on your favourite traditional Indian food sprinkled with the flavour of good old times. Khoka has an amazing range of Indian snacks to relish without compromising with health!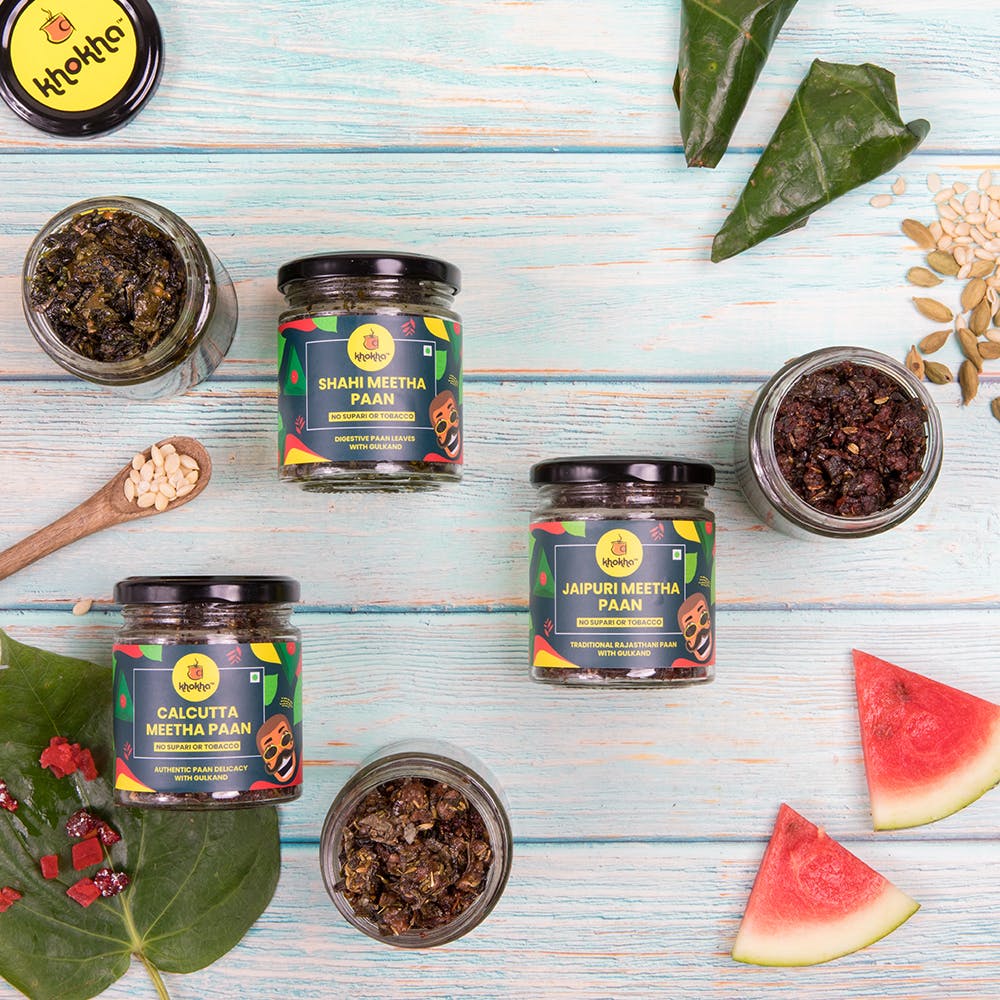 Let Your Taste Buds Take A Trip Down The Memory Lane With These Awesome Snacks!
By Ekshita Arora