Thank you for visiting. Love discovering new brands? Discover 60,000+ brands on LBB
Cotton Reusable Face Mask For The Bearded Men - Pack Of 3 (Bindu Re Bindu, Comet & Red Eye)
Eligible for Free Shipping
Product Details
Pattern:
Printed
How to use:
Step 1 - Place the centre of the face cover on the nose, the upper strings over the ears and adjust the toggle to experience a custom autofit.
Step 2 - Cover the beard with the face cover and holding the face cover at the jaw, pull and tie the lower strings to experience custom autofit.
Inclusions:
Pack of 3 Masks
Dimensions:
(H x W): (11 x 12) Inches
Care:
These face covers are made from 100% cotton and are washable and reusable. It is recommended to wash before first use.
Please understand that these face covers are not a replacement for medical grade Personal Protective Equipment, and in circumstances where medical grade Personal Protective Equipment is recommended, you should consult a health care professional.
Note: No Exchange & Return
About the Brand
Face masks have become an essential part of our everyday lives. That shows no signs of changing anytime soon. THE COVER UP PROJECT is a brand that combines the practicality and necessity of face masks with the beauty of art.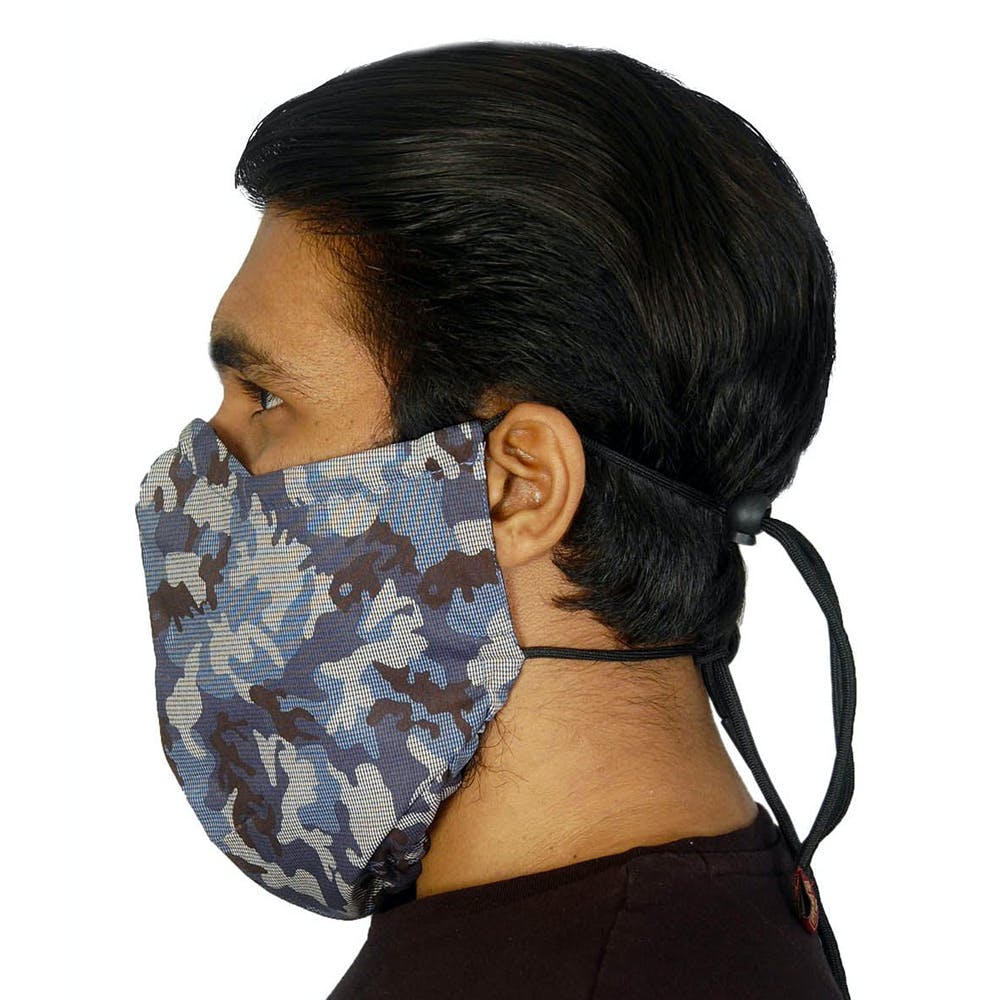 Don't Try Covering Up Your Crimes, Coverup Your Face With These Masks For Beards
By Jas Bardia