Thank you for visiting. Love discovering new brands? Discover 60,000+ brands on LBB
Reusable Cotton Cloth Sanitary Pad - White (Extra Large - 340mm)
Free Shipping On All Orders Above 599
Product Details
Material:
Organic Cotton Cloth
Weight:
0.36 kg
Highlights:
Your regular sanitary pads may not be eco-friendly but rebelle menstrual pads are made of 100% natural cotton cloth and they are reusable, so they don't harm the environment. Long term usage of regular sanitary pads may cause rashes & itches due to the chemicals, gel & plastic in your pad but when you choose rebelle, you pick the naturally more comfortable and safer way to care for yourself during your periods. They protect you from all types of skin infections, not just leaks.
How to use:
The unique bell shape of these pads allows you to use them in two ways depending on the time of usage and the flow. During the nights when you fear leaks use the narrow part on top and the wider part at the bottom and exactly the opposite way during daytime when you are on the move. This is a unique feature that is currently unavailable in any other sanitary pad.
Inclusions:
Pack of Cotton Cloth Sanitary Pads
Care:
-Soak the used pad in cold water for 15 – 30 minutes.
-Use a mild soap to gently wash the pad.
-Do not use a brush or fabric softener.
-Squeeze and wash like any other clothes.
-It can also be put in a washing machine after rinse.
-Once washed, let it dry in the sun completely.

Note: No Exchange & No Returns
About the Brand
Rebelle Natural Menstrual Pads, formerly known as Idham pads, was born of one woman's desire that every woman should be able to choose a safer, more sensible alternative to regular sanitary pads and get freedom from excessive dryness, rashes, itches that they cause.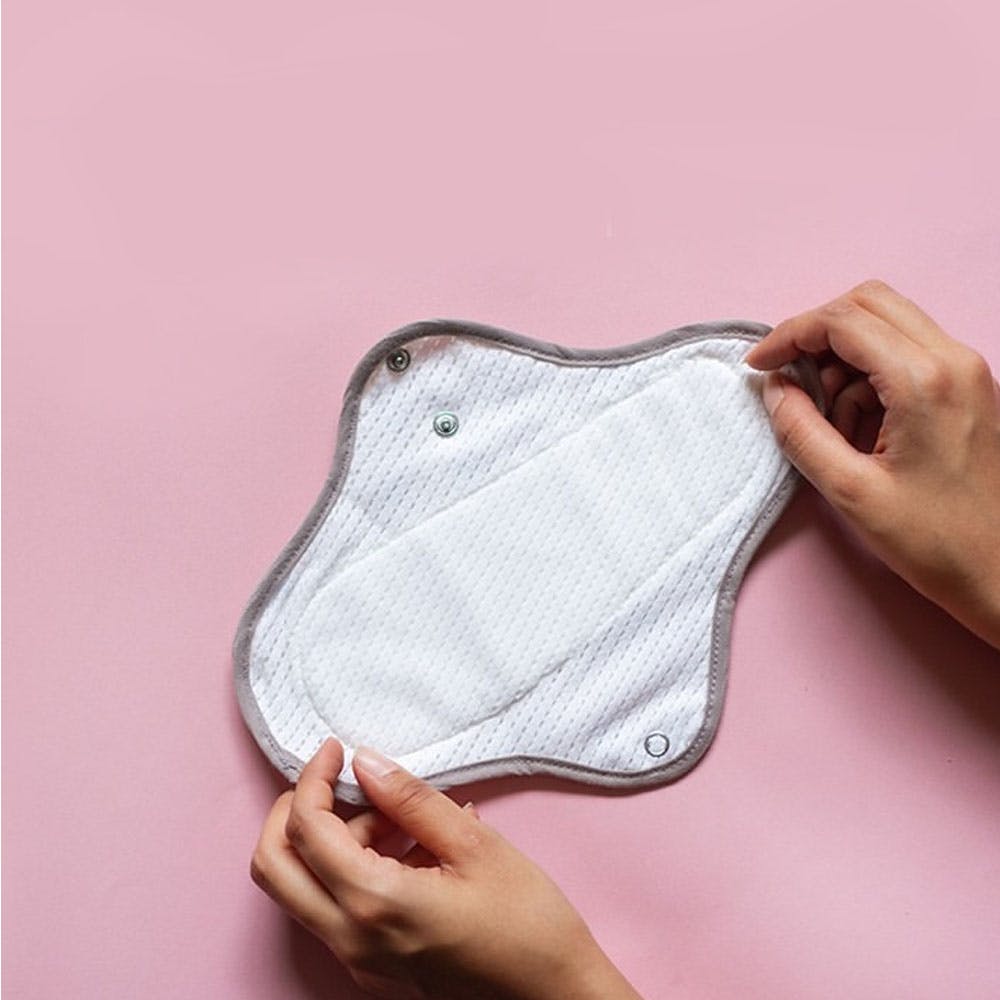 Choose Sanitary Comfort: Buy Reusable & Sustainable Pads From Rebelle
By Oindrilla Gupta